Heath Ledger was on track to be one of the finest actors of his generation. You could see it in so many of his performances, as he truly had a depth that most of today's actors can never reach, let alone the fact that the actor achieved this while only in his 20s.
Ledger's innate talent for "digging deep" led him to an Oscar win for his supporting turn in 2008's The Dark Knight. His portrayal of "The Joker" is one for the history books. But there are more! Here are 10 of Ledger's finest performances, other than his Oscar win.
10 "Ned Kelly" In Ned Kelly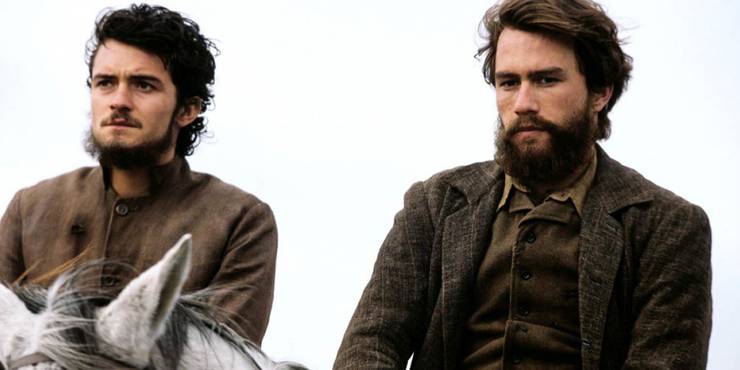 In 2003, Australian native Heath Ledger took on the role of one of his home country's most legendary figures. Ned Kelly was an Australian outlaw in the late 1800s who achieved a "Robin Hood' type following. Although he was certainly a robber and killer, Kelly was forced into his life of crime by false accusations which led him to run from the law.
Ledger, while not resembling Kelly, dove into the part. What he lacks in way of a credible Irish accent, as Kelly's parents were immigrants, the actor makes up for in representing Kelly's struggle with an unwanted outlaw life and his dislike of, yet willingness to use, violence to survive. His performance is rugged and soulful and, while critics weren't kind to the film, many spoke well of Ledger's dedicated work.
9 "Casanova" In Casanova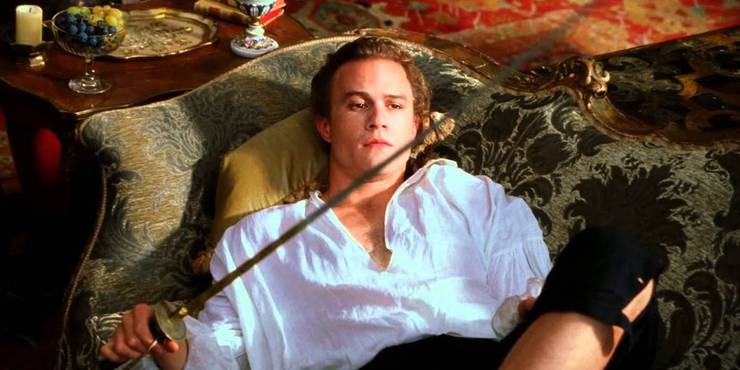 A side of Heath Ledger audiences didn't often get to experience was his lighter, romantic, side. 2005's Casanova is, perhaps, the best example of the actor proving he could be a dashing leading man that would make the women in the audience swoon.
Lasse Hallstrom's film is lite and airy but Ledger gave a committed and exciting performance and made the character all the more charming with his winning smile. This is the kind of performance that we would see in the swashbuckling movie stars of yesteryear.
8 "Gabriel Martin" In The Patriot
Perhaps the first glance into the depth of Heath Ledger's wider range was his turn as Mel Gibson's rebellious son in Rolland Emmerich's American Revolutionary War-set, The Patriot, from 2000.
The actor stood tall against Mel Gibson's equally powerful performance. While the uneven film received mostly negative reviews, Ledger was unanimously praised for his strong work as a young man thrust into a war with his father, his country, and himself.
7 "Jacob Grimm" In The Brothers Grimm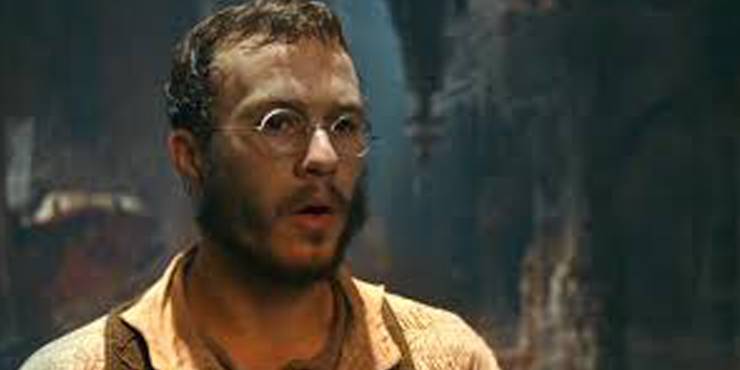 Another chance to see the lighter side of Heath Ledger. Terry Gilliam's 2005 dark comedy, The Brothers Grimm, featured Ledger and Matt Damon as the famous brothers who battle witches and monsters, all the while giving them fodder for their future stories.
The studio made forced cuts to Gilliam's film and the critics took notice of the sloppiness of the final release. Once again, the positive comments were in reference to Ledger's performance. In this film, the actor had a chance to do a broader, albeit more macabre style of wild comedy, which he pulled of seemingly effortlessly.
6 "Dan" In Candy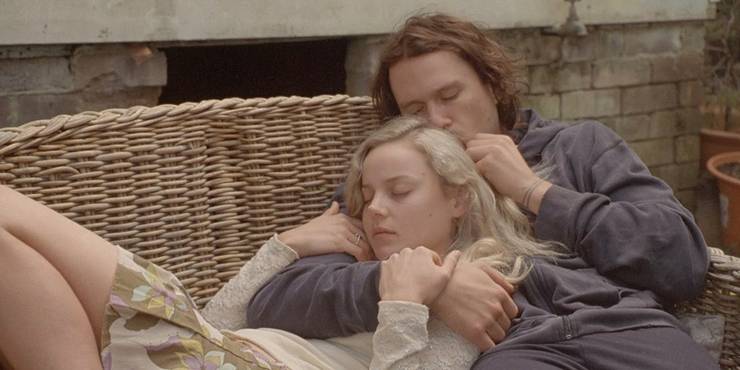 After Heath Ledger's death, his role in 2006's Candy became much more potent. Ledger played a poet who falls in love with a woman where their addiction to drugs and one another becomes one and the same.
His performance is frighteningly realistic as his character travels the dangerous world of heroin, yet Ledger manages to find a sweetness to "Dan", never allowing for pity nor judgment.
5 "Harvey Feversham" In The Four Feathers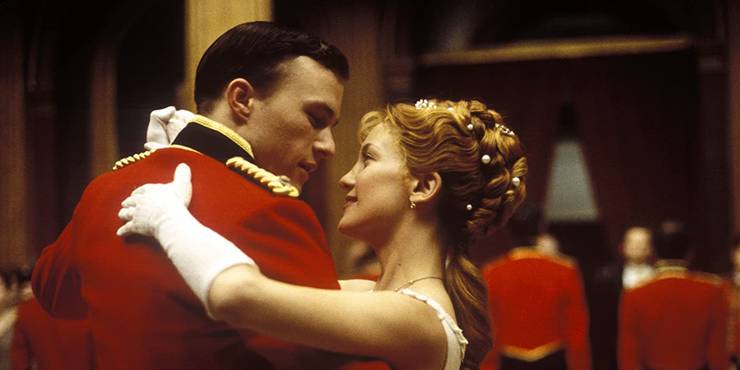 This was Heath Ledger's Errol Flynn moment. In 2002's The Four Feathers, the actor plays "Harvey Feversham", a British officer accused of cowardice in 1875 Sudan.
As Feversham, Ledger is dashing and serious. He brings forth a steadfast demeanor that reflects his character's struggle with duty over morals.
4 "Skip Engblom" In Lords Of Dogtown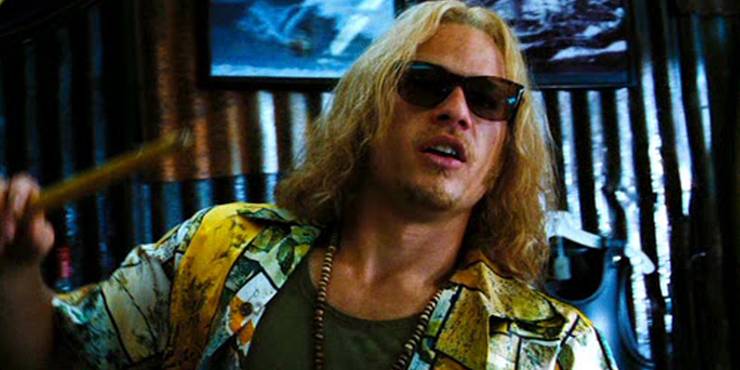 This is the film where Heath Ledger got to play a guru, of sorts. Catherine Hardwicke's well-received Lords of Dogtown tells the tale of the surfer/skateboarder life of 1970s Venice, California.
Ledger played "Skip Engblom", a true-life mentor to the young surfers/skaters of that time and place. With his long unkempt hair and wild improvisations about the philosophies of the surfing/skateboarding life, Ledger nails the role, playing Engblom as a young man with skewed worldly knowledge and a flamboyant swagger that endears him to his younger "disciples" and makes his portrayal all the more believable.
3 "Robbie" In I'm Not There
Todd Haynes made a unique film based on the songs of Bob Dylan. Each segment was from a different work, with Ledger's coming from Dylan's songs about the disillusion of his marriage and troubles with women.
Heath Ledger's role in I'm Not There was challenging and layered. "Robbie" was a man watching his marriage crumble. He is an actor making a film who cannot deal with the realities of his damaged relationship. Ledger received the highest praise of the cast entirely due to his committed and intense performance.
2 "Sonny Grotowski" In Monster's Ball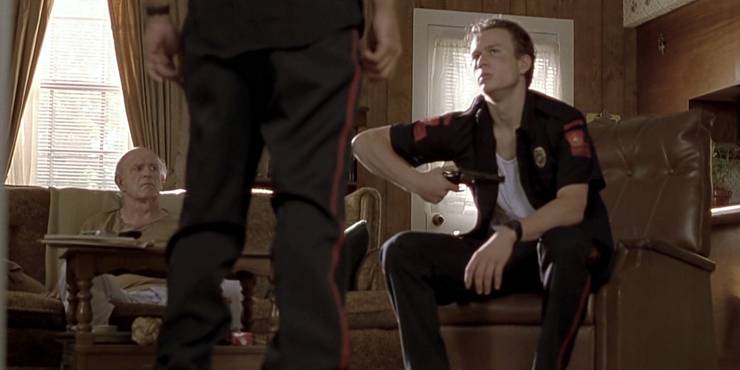 2001's critically acclaimed and Oscar-winning Monster's Ball featured Heath Ledger in a supporting role as the son of a prison guard played by Billy Bob Thornton. Ledger has little screen time but leaves a powerful impression on the characters and the film itself.
The film's subject matter is dark, (racism, sexual frustration, the death penalty), and Ledger's character's arc certainly isn't a happy one. The actor pulls off a gut-punch and mature performance of a son alienated from his father, his beliefs, and the harsh realities of his troubled and broken family.
1 "Ennis Del Mar" In Brokeback Mountain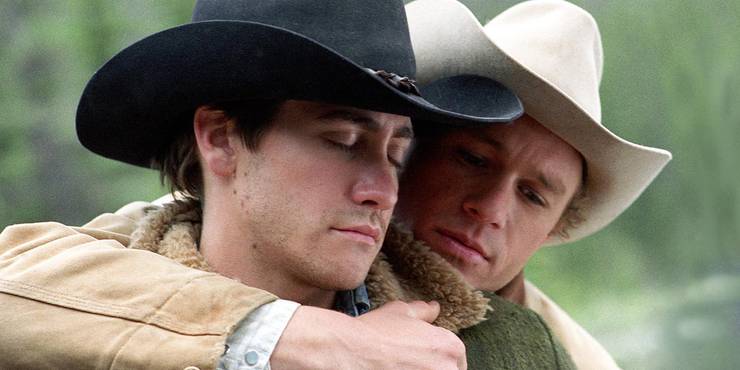 In Ang Lee's adaptation of Larry McMurtry's novel Brokeback Mountain, Heath Ledger solidified his place as a serious film actor.
As "Ennis Del Mar', Ledger played the role with a daring abandon that cut to the character's very soul. The actor showed an inner power that fueled Ennis's struggle with the overwhelming weight of love and desire. This was a superbly crafted performance that rightfully earned him his first Oscar nomination.
NextHarry Potter: 10 Voldemort Book Quotes That Should've Been In The Movies