When it comes to reality shows, there are always parts of a season (or situations related to the franchise as a whole) that producers end up leaving out. Typically, this happens either by design or due to disinterest in storylines that don't seem to lead anywhere. After more than a decade on air, it is obvious to fans that RuPaul's Drag Race is no different.
Over the course of 13 regular seasons and six All Stars seasons, there is no denying that RuPaul's Drag Race has deliberately or unintentionally left certain storylines go without any actual resolution. While some of these unresolved circumstances were actually great for entertainment purposes, other situations just left fans feeling confused.
Updated Sept. 14, 2021 by Paul Ciampanelli: In the years since this article first appeared, RuPaul's Drag Race has kept going strong. While none of the storylines discussed have reached what fans might consider a satisfying resolution, new information and activity has come to light in certain cases that we have updated here.
10 Why Was There A Break In The Middle Of RuPaul's Drag Race Season 3?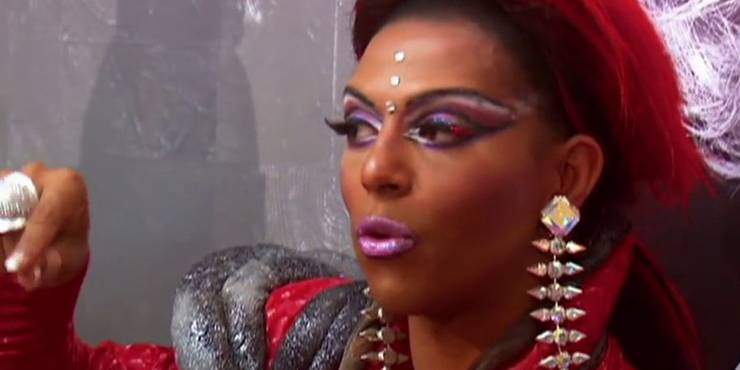 As the story goes, Shangela and Mimi Imfurst's fight during the Untucked segment of episode 3 ("Queens in Space") was more serious than what fans saw on television. According to Out, things got bloody. Following that episode, the queens were strangely given a three-week break, which had never happened before. In an interview on Hey Qween, season 3 contestant Alexis Mateo said she believes the break was directly related to the fight. Fans who watch that season closely may notice that the queens do look quite different between episode 3 and episode 4.
However, the reason for the break seems more unclear than Alexis would like to believe. During separate episodes on the Race Chaser podcast, both Raja and Shangela stated they do not believe the break had to do with the fight. They claim that they do not know what actually prompted it.
9 What Happened With The Wigs Ariel Versace Left Behind?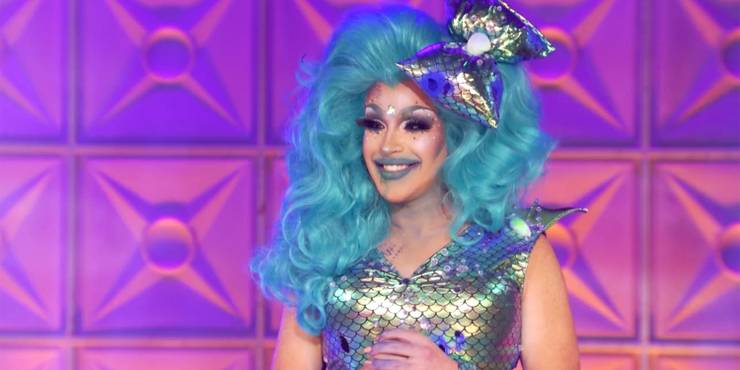 After being eliminated during season 11, Ariel Versace left some of her wigs behind. Many of those wigs were claimed by Plastique Tiara, who was seemingly one of the queens closest to Ariel during the competition. On Twitter, Ariel Versace initially tweeted that she left one wig for Silky Nutmeg Ganache, one wig for A'keria Davenport, and the rest of her wigs to Plastique Tiara.
However, when the eliminated queens were brought back for the "Bring Back My Queens" episode, Ariel made a huge fuss about how she had accidentally left her wigs behind and wanted them back. As that episode went along, Ariel Versace seemed to change her story a few times. At the reunion, Ariel further complicated the story, going back and forth between the different explanations she'd offered at that point.
8 Why Was Willam Disqualified From RuPaul's Drag Race Season 4?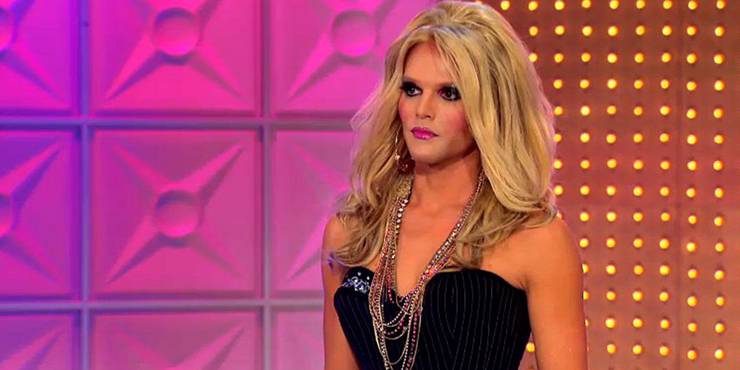 Willam's disqualification from season 4 can be a very long story, so here's the short version: During the reunion episode, Willam revealed that he had been receiving conjugal visits from his husband, which the show's contestants are not allowed to do. This led to her disqualification from the competition.
However, according to Willam herself, this was a story made up by the show and its producers. In a lengthy Twitter thread replying to comedian Leslie Jones, Willam told several stories involving RuPaul's Drag Race producers, theft, rules broken, and so on. As far as the RuPaul's Drag Race franchise goes, however, this storyline was never fully addressed or resolved beyond the explanation offered during the reunion.
7 What Is Platique Tiara's Relationship With Her Family?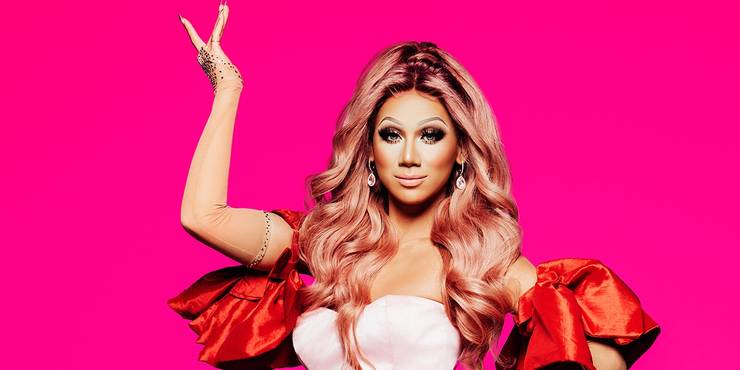 One of the silliest and strangest dramas on RuPaul's Drag Race season 11 was about Plastique Tiara's relationship with her family. In one particular episode, Plastique told RuPaul that she did not have the backing of her family to be there as a drag queen. But later, Plastique received a video from her family, and they seemed extremely supportive and fully aware of her doing drag.
This prompted a shady investigation from A'keria Davenport and Ra'Jah O'Hara, who tried to clock Plastique Tiara and figure out what the truth was. Fans never actually got a definitive answer as to what Plastique's situation was, since the queen has no obligation to explain herself to anybody.
6 Which Queen Was Bebe Going To Eliminate From All Stars 3?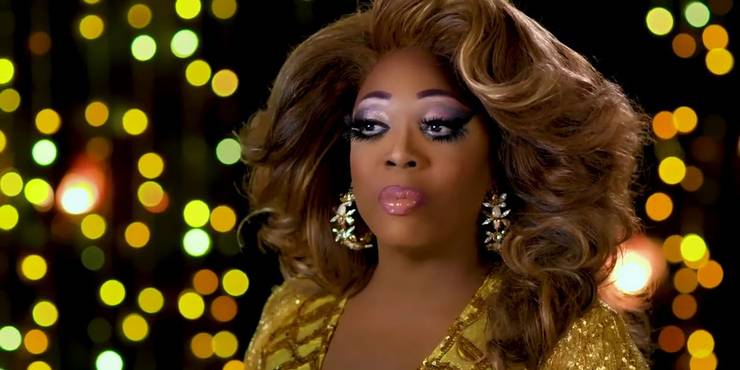 Since All Stars 2, it became a tradition for the top two contestants of each week to disclose which queen they chose to name for elimination, even if that queen had not won the Lip Sync For Your Legacy. When it came time for All Stars 3, Bebe Zahara Benet did not care for that tradition at all, and decided to not reveal her queen of choice.
That week, the bottom three competitors were Trixie Mattel, Kennedy Davenport, and Shangela. BenDeLaCreme won the lip-sync against Bebe but decided to eliminate herself from the competition. Back in the Werk Room, the queens asked Bebe who her choice would've been, but Bebe refused to reveal her choise "out of respect for DeLa." Fans still don't know who would have gone home if only BenDeLaCreme hadn't won that lip-sync.
5 Why Did Tyra Sanchez's Disappear From The Drag Race Franchise?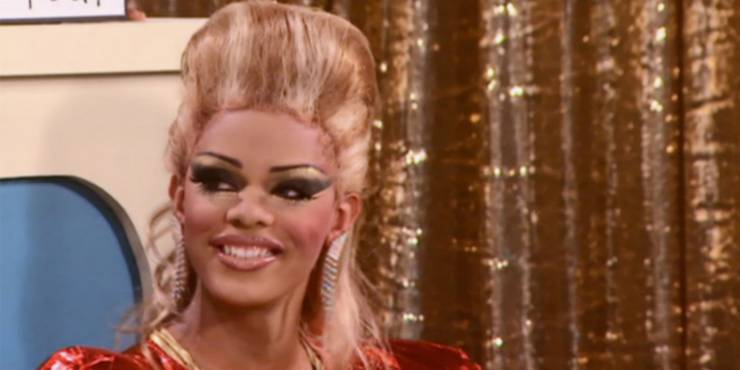 It is very common for past winners and fan-favorite contestants to be featured on later seasons. Moreover, several of them star in RuPaul's Drag Race-adjacent series produced by World of Wonder. Recently, fans have seen contestants such as Bianca Del Rio, Jinkx Monsoon, and Alyssa Edwards stop by the Werk Room. Meanwhile in All Stars, fans regularly watch past contestants, and even winners like season 1's Bebe Zahara Benet, compete again.
One major exception is Tyra Sanchez, aka James Ross, the winner of season 2 who seemingly fell out of touch with the franchise. There were rumors that the Drag Race winner has a beef with RuPaul, and Ross made several remarks on social media over the years that caused controversy and alienated fans. In 2020, Ross announced on Instagram that he was retiring from drag. He expressed his desire to be known only as James Ross, not Tyra Sanchez, and use he/him pronouncs.
4 What Was Charlie Hides' Excuse For Not Lip-Syncing?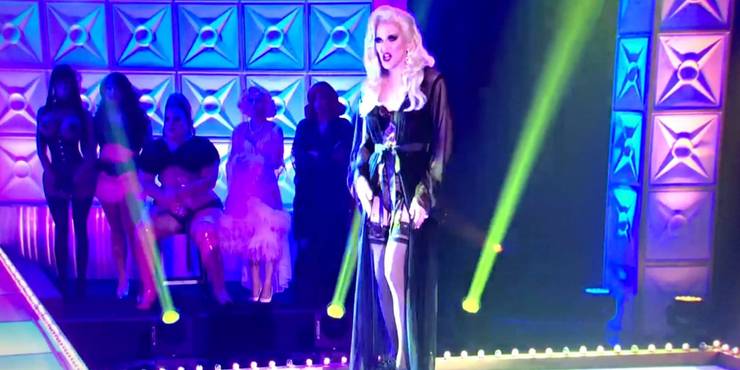 During the fourth episode of season 9, Charlie Hides lip-synced against Trinity "The Tuck" Taylor. The only problem was that, by most metrics via which a lip-sync is normally judged, Charlie barely lip-synced at all. The now infamous lip-sync featured Charlie Hides standing in one place and barely mouthing the lyrics to the song. Charlie has been justified this non-performance several times, but her story has also changed with each telling.
First, in an interview with Vice, Charlie claimed that she didn't know the words to the song and had a cracked rib. The queen later claimed that because she lives in the U.K., where drag queens more commonly sing live, she is not proficient in lip-syncing. Then, during DragCon, Charlie revealed that she had an upset stomach at the time of the lip-sync, which was the reason she couldn't move. Whether some or all of these explanations are true remains shrouded in a cloud of mystery for fans.
3 What Happened To Santino On RuPaul's Drag Race?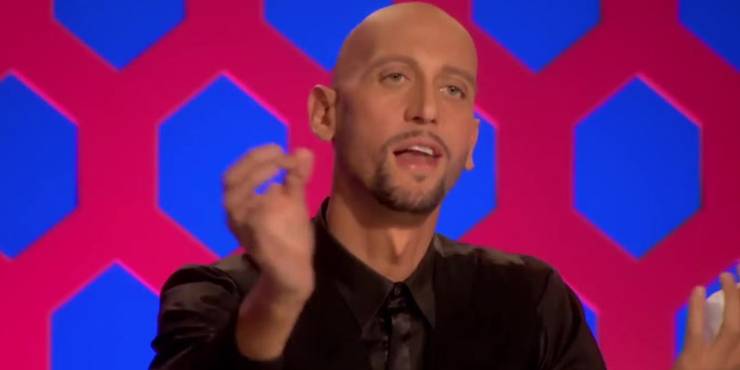 Fans know that RuPaul and Michelle Visage were longtime besties prior to Drag Race, and that the only reason Michelle wasn't initially a part of the show is because she was tied to a radio contract at the time. The thing is, Michelle's addition in season 3 served to replace previous judge Merle Ginsberg at the judges table after she had been a staple part of the show for two season. Merle later returned as a guest judge, and all the judges, including Merle, seemed to have fun joking about Michelle replacing her.
Another RuPaul's Drag Race judge who just vanished was Santino Rice, who was replaced by Ross Mathews and Carson Kressley in season 7. Santino returned to Drag Race as a guest judge for one episode during season 7, tacitly implying to viewers that there was no bad blood between him and the show, but he has not appeared again since. And while fans loved the addition of Ross and Carson, it was quite strange for Santino to exit his role without any explanation whatsoever.
2 How Was Mimi Imfurst One Of The Most Fan-Voted Queens For All Stars Season 1?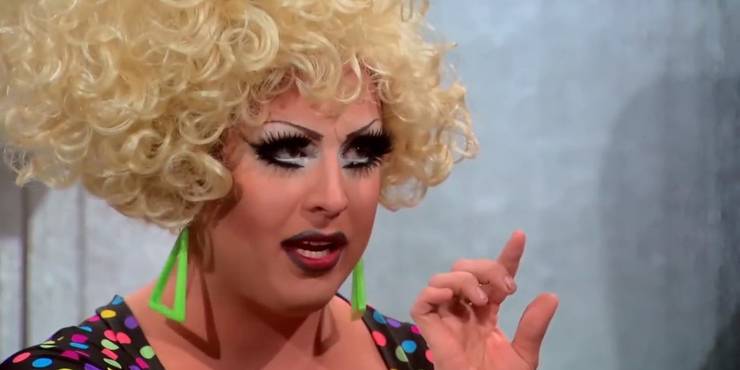 To help producers decide which contestants should be on the first All Stars season, an online vote was set up. Season 4 was still going on at the time, which explained how Sharon Needles led the polls. Following her was season 2 contestant Pandora Boxx and, somehow, Mimi Imfurst in third place.
This was an oddly high placement for a queen who was eliminated from her season early under controversial circumstances, especially when firm fan-favorites like Manila Luzon, Latrice Royale, Yara Sofia, Jujubee, Raven, and Alexis Mateo were also in consideration. During the first Untucked episode for All Stars 1, Raven pointed out that this was a weirdly high placement for Mimi Imfurst, prompting some to suspect that Mimi somehow rigged the voting in her favor.
1 What Happened To Mathu Andersen On RuPaul's Drag Race?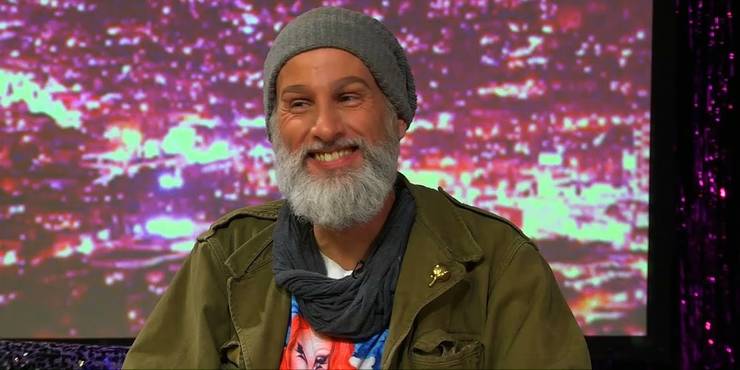 Mathu Andersen was a huge part of RuPaul's Drag Race behind the scenes, as he was directly responsible for RuPaul's look during every episode. However, something happened when season 9 started. Mathu Andersen  left the show abruptly, prompting former contestants Raven (season 2) and Delta Work (season 3) to step in for RuPaul's makeup and hair.
There are rumors about what happened with Mathu, but the general consensus is among fans is that his privacy should be respected and the situation should be allowed to play out among those involved. With that said, fans are still left without any answers, and curiosity about Mathu's departure remains strong.
Next10 Franchises With Way Too Many Reboots/Sequels, According To Reddit
About The Author