Police in Canada have arrested a teenager for allegedly stealing $46 million CAD (around $36.5 million) in cryptocurrencies by employing a SIM-swapping scam. There's been a steep increase in cybercrime during the pandemic, with phishing emerging as one of the biggest problems. Ransomware attacks have also been on the rise in recent times, like the Colonial Pipeline hack earlier this year that resulted in a massive fuel shortage across vast parts of the United States.
Cryptocurrency scams are also increasing of late, and they are no longer restricted to hardened criminals. A teenager in the UK was recently convicted of setting up a phishing site and using Google Ads to scam online shoppers in a massive heist that earned almost $3 million in Bitcoin. Criminals are also employing sophisticated AI voice-cloning techniques to swindle banks out of millions of dollars.
According to the Hamilton Police Service in Ontario, Canada, the teenager arrested for the multi-million dollar heist employed a SIM-swapping trick to steal the crypto. SIM-swapping involves transferring the victim's phone number to the fraudster's SIM card, allowing the latter to intercept two-factor authentication (2FA) codes and gain access to the victim's accounts. According to the police department, the accused was identified and tracked down after spending some of the stolen crypto to purchase a rare online gaming username. Following the arrest, the teen has been charged with theft and possession of stolen property, but the police were only able to seize around $7 million CAD in stolen cryptocurrencies.
FBI And US Secret Service Helped Out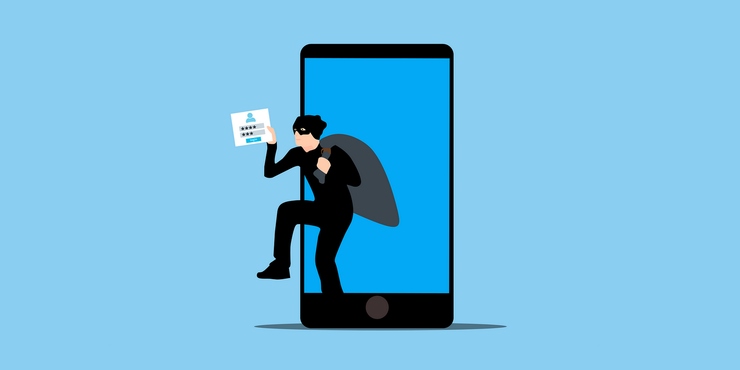 The arrest was the result of a joint investigation with the FBI and the United States Secret Service Electronic Crimes Task Force. The operation started back in March 2020 and culminated in the arrest this week. The Hamilton Police Service described the crime as "the biggest cryptocurrency theft reported from one person."  The accused hasn't been named by the police to comply with a Canadian law that prevents suspects under eighteen from being identified publicly. The victim is said to be an American citizen and has also not been officially identified.
Cryptocurrencies are starting to gain mainstream acceptance and are attracting new investors with each passing day. It's also creating new opportunities for scammers, fraudsters, and cyber-criminals to swindle people out of their money, whether crypto or otherwise. In spite of sustained campaigns against cyber-criminals, the vast majority of cyber-crime continues to go unpunished, which is why the onus is on law-abiding citizens to save themselves from becoming another faceless victim.
Source: Hamilton Police Service
The Family Chantel: The Most Dramatic Weight Loss Makeovers Ranked