The Bachelor franchise is responsible for dozens of magical romances, but it has created even more villains whom fans love to hate. Bachelor Nation producers are known for picking out at least one contestant every season who is in the mix to stir things up and create drama. These villains often earn significant amounts of screen time, and some even use their villain status to secure their places in spinoffs.
While these Bachelor Nation villains create interesting drama that keeps viewers entertained, their presence often boils over into true toxicity, poisoning entire seasons by taking attention away from budding romances and ruining the spirit of the show for fans.
Luke Parker - The Bachelorette Season 15
Luke Parker was a contestant on Hannah Brown's season of The Bachelorette. He was hated by the other men in the house and many of them complained to Hannah about Luke. Despite their complaints, Hannah felt a connection to Luke and kept him around until home towns. After Hannah refused to promise not to sleep with the other contestants, Luke disparaged her, leading her to ask him to leave.
Luke's presence had a deep impact on the season. Much of the show was dedicated to Luke fighting with the other men and then being forgiven by Hannah. While fans loved seeing Hannah stand up to Luke, he was kept on the show much too long. This made the season difficult to watch and made it hard for fans to root for Hannah.
Corrine Olympios - The Bachelor Season 21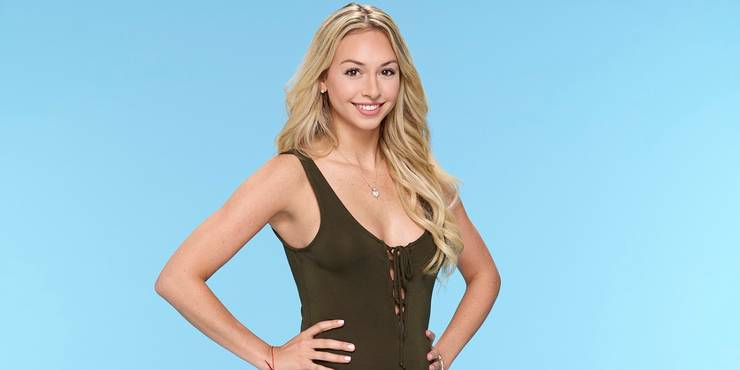 Corrine was a contestant on Nick Viall's season of The Bachelor, where she was known for whining and talking about her nanny. The other women in the house resented her childish behavior and taking too much of Nick's attention. One one notable group date, she hijacked a photo shoot, stripping down and taking some nude photos with Nick in a pool.
She eventually went to Nick's room to sleep with him, which resulted in him ending their relationship. Corrine's immature antics took up a lot of screen time and took away attention from the connection between the eventual winner, Vanessa and Nick.
Katie Thurston - The Bachelorette Season 17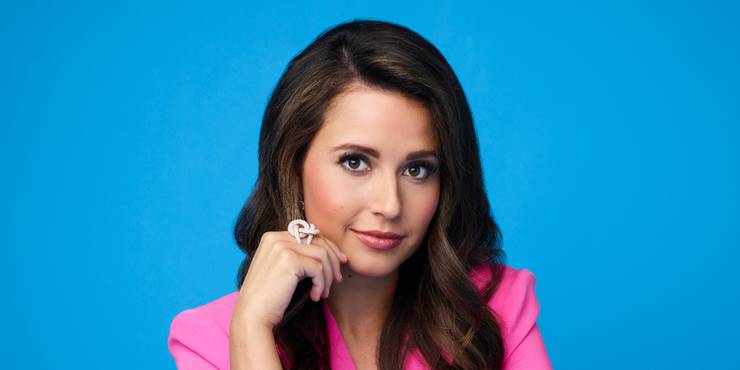 Many fans were excited for Katie Thurston's turn on The Bachelorette after they saw her bold personality on Matt James' season of The Bachelor. However, things took a turn after a big fight with the front-runner, Greg. After Greg chose to leave the show, many fans felt like she was settling for the only contestants who remained: Blake and Justin.
Fans were disappointed with Katie's season and were upset by her ignoring and stringing along the runner-up, Justin, and her choice to get engaged to Blake. During After the Final Rose, she fought once again with Greg, making many fans believe she wasn't truly over him. Katie's turn as a lead had fans begging for a different Bachelorette.
Jordan Kimball - The Bachelorette Season 14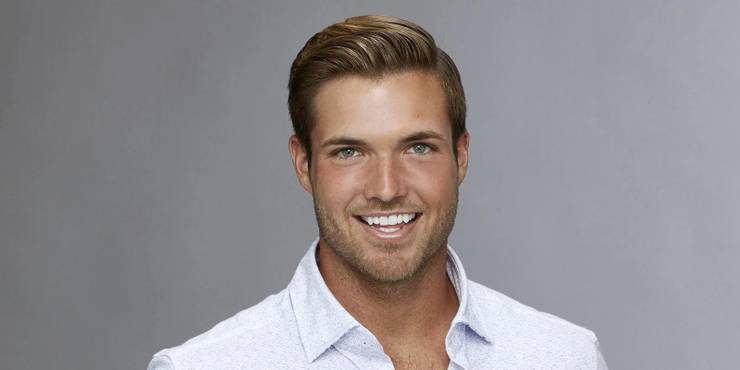 Jordan was a contestant on Becca's season of The Bachelorette. He annoyed the other men in the house with his over-the-top personality and gold underwear. He almost exclusively talked about himself and even bragged about how many Tinder matches he received without ever even swiping. His modeling career took over the majority of his time on screen.
Jordan eventually came back to Bachelor Nation and was kicked off of Bachelor in Paradise for fighting. Jordan's presence ruined Becca's season with the constant drama and overwhelming ego. Many fans felt like she kept him on the show way too long and were thrilled when he was finally shown the door. Jordan is now engaged and is one of many Bachelor Nation members expected to get married in 2022.
Blake Horstmann - Bachelor in Paradise Season 6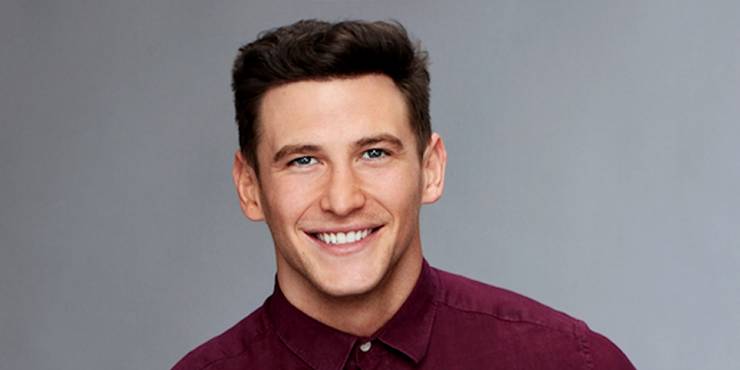 Blake was initially the runner-up on Becca's season of The Bachelorette, but he returned for multiple seasons of Bachelor in Paradise. In season 6 of Bachelor in Paradise he shared the beach with multiple women he had slept with. It was revealed that at the same music festival he was intimate with two different contestants, Caelynn and Kristina.
It was then revealed that he flew down to meet another contestant, Hannah, after the music festival. His player tendencies took over many episodes of the show, with multiple women telling him off. The chaos went offline where he attempted to clear his name, ultimately revealing private conversations, sealing his fate as a villain in Bachelor Nation.
Arie Luyendyk - The Bachelor Season 22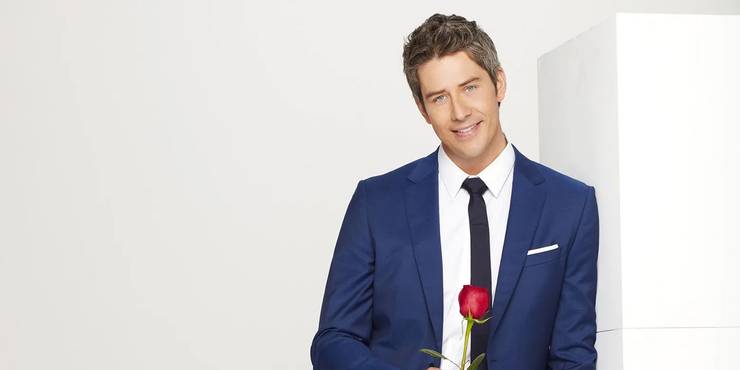 Many fans were surprised when relatively unknown Bachelor Nation contestant Arie became he star of The Bachelor. While he had a largely normal season, his actions after shooting ended ruined his season for fans. While he proposed to Becca on the show, he later revealed to Becca that he still had feelings for the runner-up contestant, Lauren and wanted to pursue a relationship with her.
Theirs was one of the shortest-lived engagement in Bachelor Franchise history. Not only did he publicly break up with Becca, but he then asked Lauren to marry him on After the Final Rose. His actions were extremely hurtful to Becca and sealed her fate as the next bachelorette. His callousness also led fans to turn on him and his relationship with Lauren and ruined his season for viewers.
Rachael Kirkconnell - The Bachelor Season 25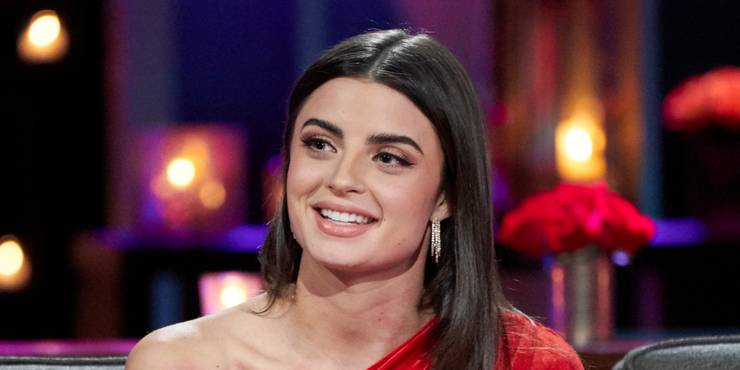 Rachael was a contest on Matt James' season of The Bachelor. While the show was airing, photos of Rachael attending a racist antebellum-themed party in college surfaced. These actions were already problematic and made even worse by her being a contestant on the first season of The Bachelor with a Black lead. Her presence on the show made fans question the selection process to be on the show.
This made fans turn against Rachael while the show was airing. When it was revealed that Matt picked Rachael for his final rose, fans were upset by the entire direction of the season. While the two broke up on After the Final Rose, they eventually got back together after the controversy cleared up, making fans write off the entire season.
Peter Weber - The Bachelor Season 24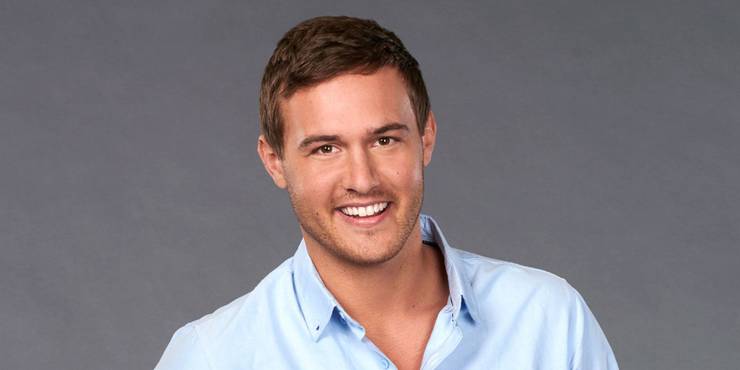 Fans were excited for Pilot Pete's season of The Bachelor after he made a name for himself on Hannah Brown's season of The Bachelorette. However, fans quickly turned on Peter, feeling like he was rewarding bad behavior. He kept controversial contestant, Victoria Fuller, until the fantasy suites despite her issues in the house. He also tried to get his ex-girlfriend, Hannah Brown to join his season.
Fans became fed up with Peter when he proposed to Hannah Ann after runner-up Madison sent herself home. Similarly to Arie, Peter later publicly broke up with Hannah Ann to pursue a relationship with Madison in one of the biggest betrayals in the Bachelor franchise. After a short-lived relationship with Madison, he dated another contestant he previously sent home, Kelley. His indecision made many fans believe he was the worst bachelor in the show's history.
Brendan and Pieper - Bachelor in Paradise Season 7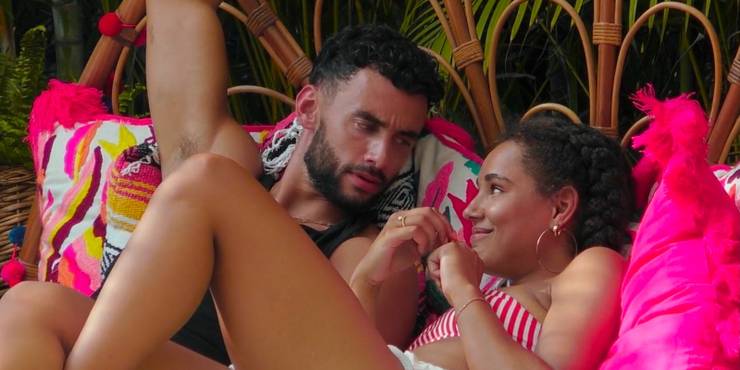 Brendan was a contestant on Tayshia's season of The Bachelorette and Pieper was a contestant on Matt's season of The Bachelor. The pair met after their seasons ending and began casually dating. However, they were both invited to be on Bachelor in Paradise. The two made a plan to meet on the beach and continue dating. However, their plan did not work out, as Brendan was on the beach from the beginning, but Pieper was a late addition.
After their plan was revealed, nearly everyone on the beach turned on the couple, forcing them to leave. Both of them lost thousands of followers and brand opportunities. Additionally, Bachelor Nation completely turned on the couple.
Chad Johnson - The Bachelorette Season 12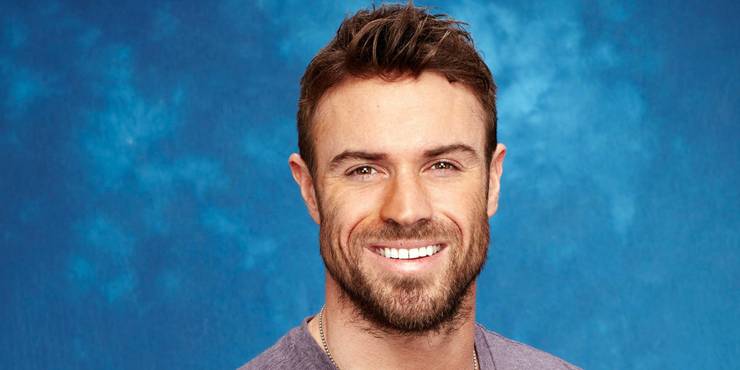 Chad Johnson was the biggest villain in Bachelor Nation history. He was a contestant on JoJo's season of The Bachelorette and was known for his mean demeanor, love of meat, and threatening the other contestants. He did not want to participate in the process and teased the other men for saying they had feelings for JoJo.
He joined Bachelor in Paradise for a redemption, but was quickly kicked off the show by Chris Harrison in one of the biggest fights in the Bachelor franchise for his violent and belligerent behavior. While Bachelor Nation is known for creating entertaining villains, Chad took the villain label to a whole new level, ruining both JoJo's season and Bachelor in Paradise with his violence and hostile personality.
90 Day Fiancé: Does Mike Berk Have A New Girlfriend After Ximena Split