The greatly anticipated movie sequel Downton Abbey: A New Era, is set to bring the Crawley family and all their acquaintances back to the big screen, but, as the title suggests, into a different age. Downton Abbey has given audiences a peek inside a world heavily defined by class and social status.
From Mrs. Patmore to the Earl of Grantham, an array of characters took their positions in a stately home and, for the most part, stuck to those positions. The likes of the Crawley sisters, who were fortunate enough to live in the upstairs, had versions of themselves that were to always be presented, but even the upper crust of society can have their moments of conflicting personality traits under various circumstances.
Violet Crawley
"I do think a woman's place is eventually in the home, but I see no harm in her having some fun before she gets there."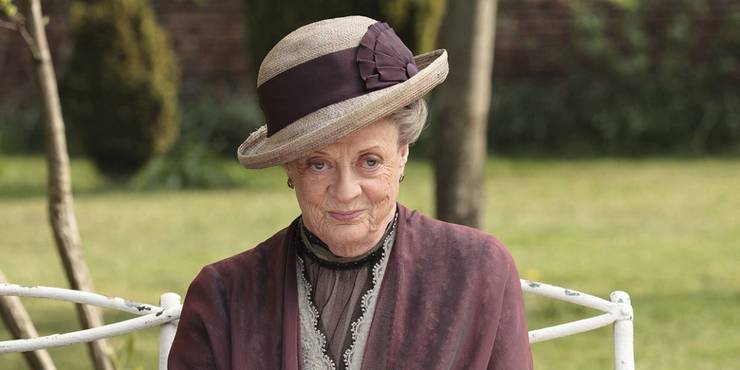 Dowager Countess of Grantham never seems to waver from her grand title and all the rules that come with it. Her staunch commitment to Downton Abbey's elegant reputation is easy to see, along with her views on how a lady should behave. However, when looking for backup from his Mother in 'episode 7 of season 3,' the Earl of Grantham is met with a surprising response to his wish of stopping Lady Edith from going to write for a magazine.
The expected reply would have been for Violet to agree with her son, but evidently, she is sometimes willing to look beyond the rigid setting of the aristocracy and express her more down-to-earth and freer views. Violet's charm not only lies within her sharp wit, but in unexpected moments of humanity.
Robert Crawley
"There is only one thing I would like, and that I would like passionately. It is to see you leave this house and never come back!"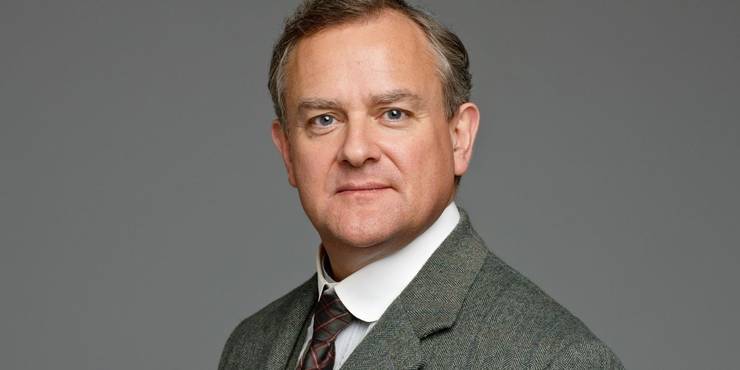 As the man of the stately home, the Earl of Grantham often has a soft approach to his decision-making and in his general behavior. He has a kindly manner towards all of his daughters, which almost all other people to encounter him are met with. In 'season 5, episode 4,' the rage which is directed towards Miss. Bunting comes as the result of her questioning and somewhat embarrassing him in his own home.
Here he has been pushed to his limits, and his usual mild manner is overtaken by an outburst of rage. So much so, it even startles the dinner guests!
Cora Crawley
"Because if we'd listed to him, Sybil might still be alive. But Sir Philip and your Father knew better and now she's dead."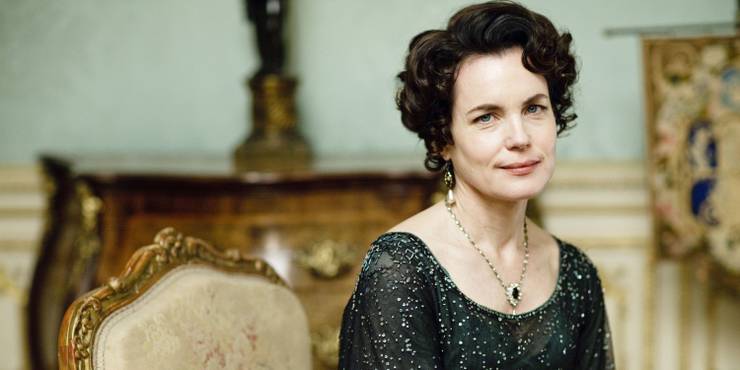 Lady Sybil dies shortly after giving birth, after Dr. Clarkson's warnings to the family of the need for a C-Section were overruled by Sir Philip and Lord Grantham. Much like her husband, Lady Grantham is portrayed as being amiable and gentle. However, when faced with an unthinkable tragedy, she has no hesitation in holding accountable those she believes are to blame in season 3, episode 5, even if it is her husband.
There's no room for understanding, and where she would normally avoid any guilt-tripping, she makes sure everyone is clear on her thoughts.
Edith Crawley
"I refuse to be defeated by a petulant and overweight tyrant."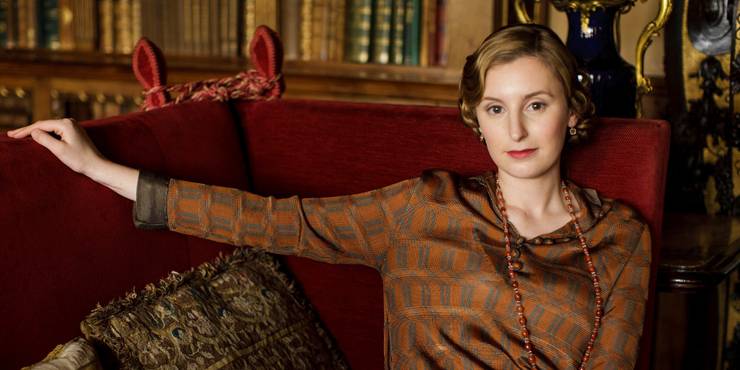 The meeker and more timid of three sisters, Lady Edith regularly stays in the background, avoiding confrontation or simply to dodge the limelight. From the outset, she is easily identified as having the gentler qualities that her mother and father have.
Before she begins to find her strength through the series, it would've been almost unheard of for Lady Edith to make the jarring statement from season 6, episode 3, much less to make a personal offensive remark. As she has taken up her job at the magazine, she's seen what she is capable of and how she doesn't need to present her persona of 'poor Edith.'
Mary Crawley
"Oh Granny, I love you so much."
A simple statement that doesn't seem to be an abnormal thing to say, but to hear it from Lady Mary, is. She personifies the age-old 'stiff upper lip' attitude of a Brit and can present herself with a cold exterior. In the first movie, those barriers come crashing down when her Grandmother informs her that she is unwell and has little time left to live. The steadfast Lady Mary opens herself up to emotion and for once expresses her feelings. In this instance, the love for her Granny requires no filter.
Isobel Crawley
"And must you always sound like the sister of Marie Antoinette?"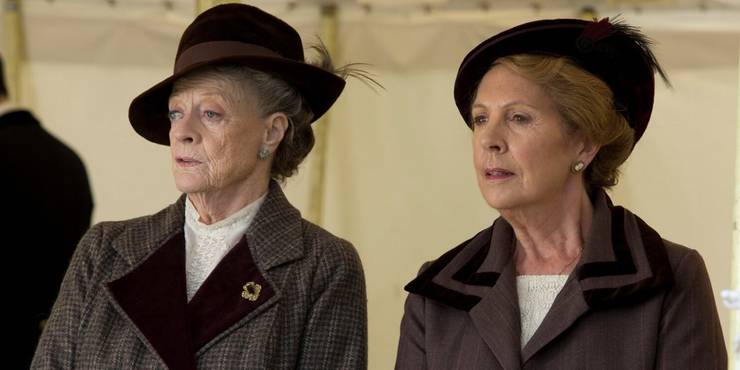 The bickering between Lady Grantham and Mrs. Crawley is an ongoing thread throughout DowntonAbbey. Lady Grantham takes a firmer (although witty)  approach to the squabbling, whilst Mrs. Crawley remains calm and generally explains her point without a sharp tongue. In the finale of season 4, Lady Grantham makes a sarcastic remark towards her and without missing a beat, Mrs.Crawley makes her comparison. Occasionally, it would seem, Lady Grantham knows exactly which buttons to push to make Mrs.Crawley snap out of her usual self, and give as good as she gets!.
Sybil Crawley
"Can it be my choice this time?"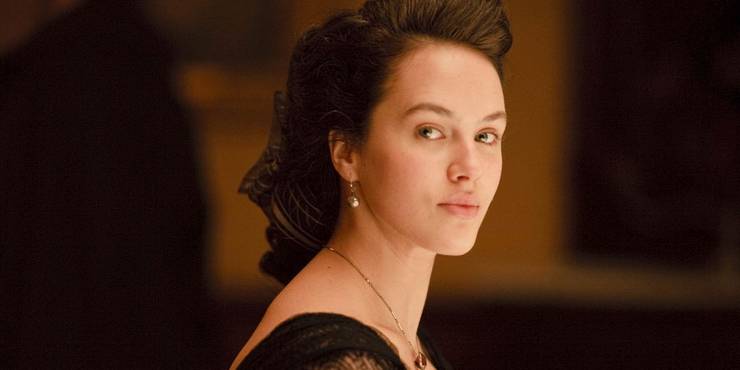 Lady Sybil is arguably the free spirit of the three sisters. Although not selfish, she is quite individualistic, open-minded, and lives how she wishes to, within reason. Referring to choosing a dress in season 1, episode 4, her question to her mother is rather out of the ordinary, as she revels in making her own decisions.
Furthermore, she does not believe in social divides, treating all staff as her equal. For someone to have these beliefs, yet feeling the need to ask for permission to choose her own dress is quite contradictory.
Matthew Crawley
"They're clearly going to push one of their daughters at me, they'll have fixed on that when they heard I was a bachelor."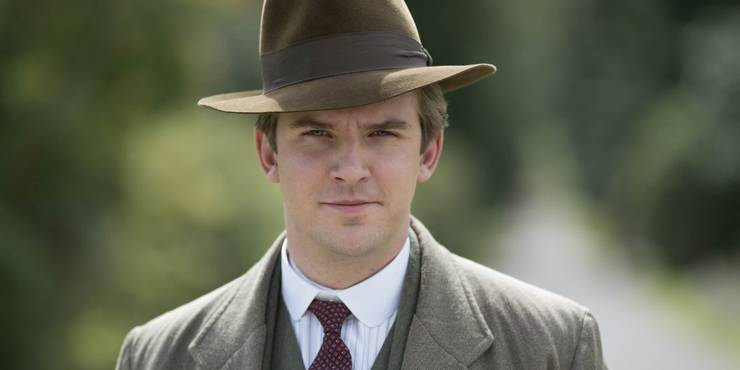 On his initial arrival, Matthew Crawley appears to be a little snobbish and arrogant. From his first appearance in season 1, episode 2, his air of self-assurance and disapproval that one of three sisters will be edged towards him, seemingly makes his characteristics plain to see.
However, further on in the series, Matthew becomes fixated with Lady Mary, even without feelings being clearly reciprocated and his pride is overcome by love. Suddenly, the distaste for one of the Crawley sisters to engage with Matthew is completely lost, and the Matthew that was first met is now a hopeless romantic.
Tom Branson
"Why don't you just get out!"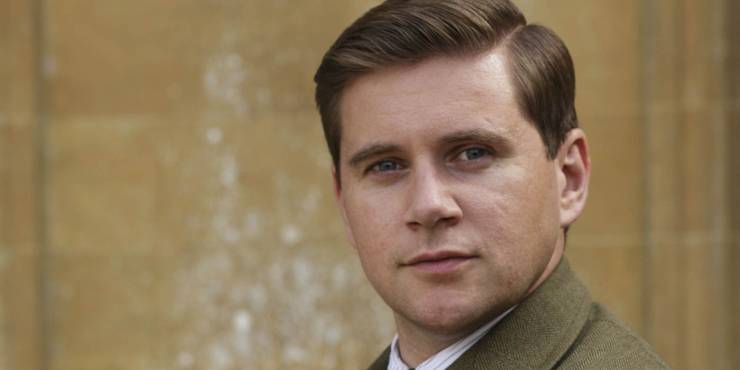 Tom started off as a chauffeur at Downton, later marrying Lady Sybil and leaving behind his life in the servants' quarters. Changing lifestyles did not come without its hardships, but Tom chose to fit in as best he could, respecting the ways of Lord Grantham and his family. His instruction to a dinner guest in season 5, episode 7,  was abrupt and direct, but received gratefully by others, as he was defending the honor of his new family. He found his way to asserting himself, which he previously would not have done, especially whilst he was a chauffeur.
Lady Rosamund Painswick
 "I will support you whatever you decide."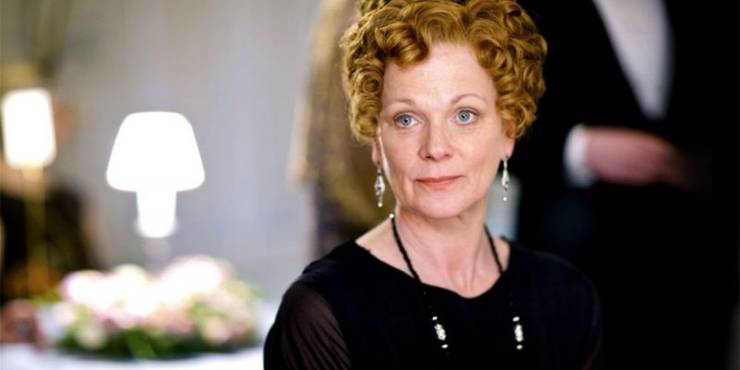 Lady Rosamund is an outspoken member of the family and cut from the same cloth as her Mother, Violet Crawley. She admits to having to share her views, not all of which are welcome. Luckily for Lady Edith in season 4, episode 7, Lady Rosamund finds a warmth within her, which at first, even Lady Edith finds hard to believe. Upon discussing her niece's pregnancy, she turns her usual harshness into support and solidarity, proving that a tough outer shell isn't always called for, and that it is possible to shock people with a different side to her usual self.
The Winds Of Winter: Will Brienne Betray Jaime For Lady Stoneheart?