Elf star James Caan says a sequel hasn't happened because of Will Ferrell. Premiering in 2003, Elf centered on Buddy (Ferrell), a human who was adopted and raised by Santa's elves. After learning about his history, Buddy travels to New York City to meet his biological father. The film, which was directed by Jon Favreau, was a hit at the box office. It made $220 million worldwide against a budget of $33 million.
Elf is widely-regarded as a Christmas classic, routinely ranking in a coveted spot on lists examining the best Christmas movies. Though the comedy inspired a Broadway musical, in addition to a stop-motion animated special for NBC, there have occasionally been questions about whether Buddy would ever return to the big screen to spread another round of holiday cheer. Ferrell has routinely downplayed the idea, expressing a lack of interest in expanding one of his most lauded performances. Caan, who played Buddy's biological father, has now shed some light on why he believes a sequel hasn't happened.
According to The Wrap, during a recent radio interview, Caan explained that an Elf sequel won't happen because Ferrell and Favreau didn't get along. The actor explained that he was excited to work on a potential follow-up to the beloved Christmas movie, but plans fell through because of the animosity between the director and the film's leading man. You can read Caan's quote below.
"We were gonna do it and I thought, 'Oh my god, I finally got a franchise movie, I could make some money, let my kids do what the hell they want to do.' And the director and Will didn't get along very well. So, Will wanted to do it, he didn't want the director, and he had it in his contract, it was one of those things."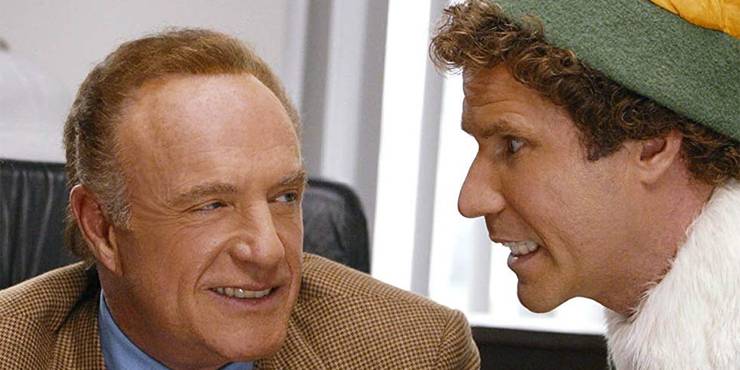 In the past, Ferrell and Favreau have both said that their reluctance to revisit Elf comes down to honoring the legacy of the original. Back in 2006, Ferrell revealed that he turned down an offer of $29 million to reprise his role as Buddy. Shedding light on his decision at the time, Ferrell talked about how he didn't want to risk the good work he'd done in the 2003 movie just for a paycheck. For his part, in 2013, Favreau noted there was discussion about a continuation in the aftermath of Elf's success. However, despite executives offering him potential stories for a second installment, the director wasn't in favor of a direct sequel. By all accounts, it seems like Ferrell and Favreau are on the same page about Elf being better off as a standalone comedy. However, Caan's comments raise the possibility that there are other obstacles standing in the way of a sequel.
At a time when new series and movies feel the need to rely on the hook of preexisting proprieties and nostalgia to draw in audiences, it's refreshing that Elf has managed to endure as a self-contained bit of holiday delight. The comedy has built up a strong legacy, close to two decades after it first debuted in theaters, and it is absolutely the case that a soulless sequel would diminish what fans found to be so charming about the first film. While long-running franchises, like Terminator, might be able to withstand the blow of a single bad entry, it's hard to argue with the idea that Elfshould be remembered as it was. Still, if what Caan says is true, it's a shame that the disagreement between Ferrell and Favreau prevented collaboration on other projects.
Source: The Wrap
Guardians of the Galaxy 3 Cast & Crew Listen to Film's Soundtrack on Set
About The Author