The price of Microsoft's upcoming Xbox Series X console will be integral to its success at launch. Microsoft is more forthcoming than its competitors at Sony have been with the PlayStation 5, in that they've shown physical hardware and made announcements of a few first-party games players can expect at launch. However, neither party has said much of anything about how much these machines will cost.
Microsoft has made statements about the technology powering the Xbox Series X and we know it will be a beast. It's targeting 4K resolution and 60 FPS for all games, which is a lofty goal for even high-end PCs. The components to reach that goal won't be cheap, so the price of mass-producing the Series X will certainly be a major factor in the shelf price of the system. However, given Microsoft's interesting position in the console market today, social factors may weigh more heavily on their decision than manufacturing costs.
Microsoft executive vice-president of gaming, Phil Spencer, has promised "We will not be out of position on power or price," regarding the launch of Xbox Series X. With that in mind, and considering the news that Sony is committed to waiting on Microsoft's price announcement first, the Series X will likely launch at a retail price between $399 and $499. The former would almost assuredly mean selling the console at a loss (that's also possible at $499, given the system's capabilities), but Microsoft has also made itself less reliant on hardware sales than any platform manufacturer in the industry.
Why Microsoft Could Price Series X Less Than PS5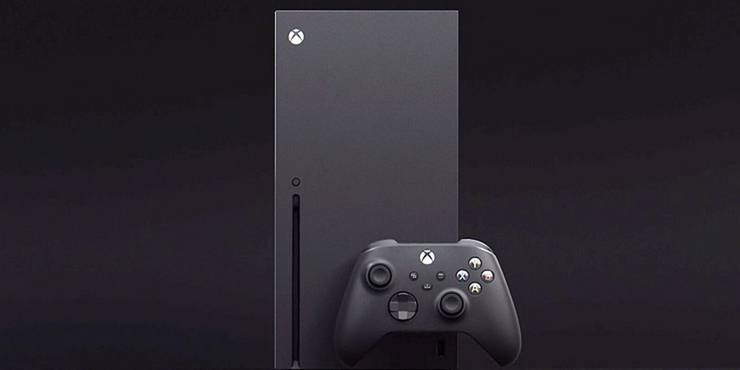 In 2016, Microsoft announced Xbox Play Anywhere and changed the console business. The initiative would mean every first-party Xbox game would, from that point, be released on both Xbox hardware and Windows for PC. Since then, the company has stuck to its word, releasing some of their biggest games, like 2019's Gears 5, on PC and Xbox One at launch. Play Anywhere has also led to previously Xbox-only games arriving on the Nintendo Switch, and to a strong push from Microsoft in the direction of cross-play gaming: matching players from every platform against one another in online multiplayer games. Additionally, Xbox Game Pass, a subscription service that provides members with a library of games and day-one access to first-party Microsoft titles, has been their biggest success story in years.
All of this is a reaction to this generation's console sales figures. By all accounts, PlayStation 4 is outselling Xbox One almost 3 to 1. People are buying significantly more PS4s, and purchasing more software for that platform. Microsoft's shift toward focusing on getting their games into everyone's hands, without requiring them to purchase Xbox hardware could be taken as a sign they no longer want to compete in that specific realm.
Taking these things into account, it's clear Microsoft doesn't need to make a profit selling people the Xbox Series X. The company is playing a different game than Sony. Game Pass subscriptions are a win-win for Xbox and consumers, and Play Anywhere means their games will generate revenue even if no one buys their next console. Microsoft even recently announced the first few years of Xbox Series X games will also be playable on the Xbox One, further supporting the idea that fans don't "need" a Series X. With Sony struggling to keep costs of the PS5 under $450, Microsoft's stated goal of not being "out of position" is easily attainable with a $399-$499 console. If Sony can't compete with Xbox Game Pass, Microsoft can leverage revenue from that service, and launch Series X at a surprisingly low price.
We'll most likely get price details in June at E3 2020, as Microsoft prepares to release the Xbox Series X this Fall.
90 Day Fiancé: Jasmine Flaunts Makeover After Scary Hair Loss Problem
About The Author