WandaVision episode 3 saw Scarlet Witch give birth to two miraculous twins - and they subtly tie the show to the upcoming MCU film Ant-Man & the Wasp: Quantumania. WandaVision is undoubtedly Marvel's strangest release to date, an entire TV series set in a warped reality where Scarlet Witch is playing "Happy Families" with Vision. The two appear to have settled down in the town of Westview for a life of marital bliss - and the outcome was inevitable.
WandaVision episode 2 featured the repeated refrain "For the children," and hence it was no surprise the episode ended with Wanda learning she was pregnant. But the third episode revealed just how strange that pregnancy really is, because it happened at warp-speed: within the space of a day, Scarlet Witch was giving birth two twin boys. Anyone familiar with the comics will have recognized the boys, Tommy and Billy, as children Wanda essentially wished into being. They're also a direct link between WandaVision and Ant-Man 3, recently confirmed to bear the amusing title "Ant-Man & the Wasp: Quantumania."
In the comics, although Billy and Tommy were just figments of Wanda's imagination, they were mysteriously reincarnated and ultimately became the superheroes Wiccan and Speed, teenage members of the Young Avengers. One of their teammates is Cassie Lang, the daughter of Ant-Man Scott Lang, who gained her father's size-changing abilities and has subsequently taken on a number of codenames, ranging from "Stature" to "Stinger." The five-year time jump in Avengers: Endgame means she's just the right age to become one of the Young Avengers - and she's already been shown to dream of being a superhero, with Marvel boss Kevin Feige himself admitting that could be Young Avengers setup.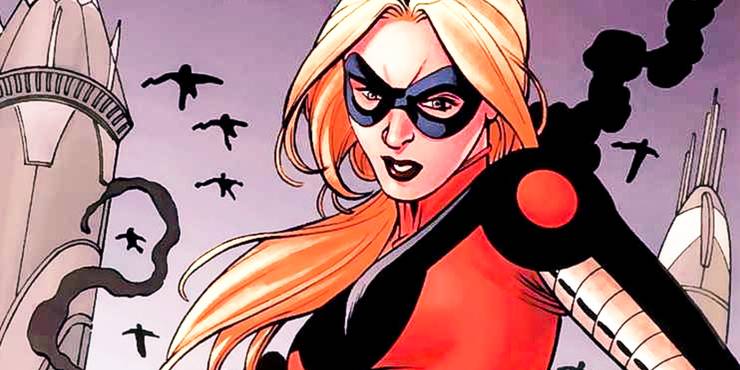 The MCU is known for its complexity, and Kevin Feige can best be compared to Hollywood's version of a chess grandmaster. Cassie Lang was the first of the Young Avengers to be brought into play, and now he's begun working on Wiccan and Speed as well. All signs are that others are on their way; there are reports Falcon & Winter Soldier sets up Eli Bradley, aka Patriot, who became a super-soldier after his grandfather gave him a blood transfusion. Hawkeye is confirmed to introduce the MCU's Kate Bishop, another Young Avenger, played by Hailee Steinfeld. America Chavez is confirmed for Doctor Strange in the Multiverse of Madness, with Xochitl Gomez cast for the role. And there have even been rumors Wiccan's boyfriend/eventual husband Hulkling, a shapeshifting alien, will make his debut in WandaVision as well.
There's no way all this is just a coincidence: clearly Kevin Feige is setting up the Young Avengers, although the only question is whether it's for Disney+, the movies themselves, or even a combination of the two. WandaVision should, therefore, simply be seen as the opening gambit in Feige's Phase 4 game.
Key Release Dates
Black Widow (2021)Release date: Jul 09, 2021
Shang-Chi and the Legend of the Ten Rings (2021)Release date: Sep 03, 2021
Eternals (2021)Release date: Nov 05, 2021
Doctor Strange in the Multiverse of Madness (2022)Release date: May 06, 2022
Thor: Love and Thunder (2022)Release date: Jul 08, 2022
Black Panther: Wakanda Forever/Black Panther 2 (2022)Release date: Nov 11, 2022
The Marvels/Captain Marvel 2 (2023)Release date: Feb 17, 2023
Frasier: Why Daphne Never Realized Niles Was Secretly In Love With Her
About The Author