Julia Fox reportedly hooked up with rapper Drake before she began dating the former Keeping Up With The Kardashians guest star Kanye West. The now-couple met on New Year's Eve and immediately had a connection. They went on their first dates in Miami, which is where the pair were first spotted together. Julia later recounted a few of their dates in an article she wrote for Interview Magazine. 
On their first date, Kanye hired a photographer to take pictures of the couple as they enjoyed their meal at the restaurant. Another date of Kanye and Julia's occurred in New York City, where the two went to a Broadway play; Kanye then surprised her with a hotel suite filled with designer clothes for her to try on. Since they first met, Julia and Kanye have been inseparable, with the rapper even calling Julia his new muse. 
A source close to Page Six revealed that Julia had a secret romance with Drake from late 2019 to early 2020. Drake was the first to reach out to the actress via Instagram DM's, complimenting her on her role in the 2019 Adam Sandler drama, Uncut Gems. Since Julia's relationship with her longtime partner, Peter Artemiev, was on the rocks, she decided to entertain Drake and connected with him on the social media app. Soon after their conversation online, the pair met up in NYC in February 2020. Julia, Drake, and one of her friends went to the Bowery Hotel, where they all met up for drinks. Drake, who was in a feud with Kanye, later showed up at Bloomingdales, where Julia was working for a promotional gig.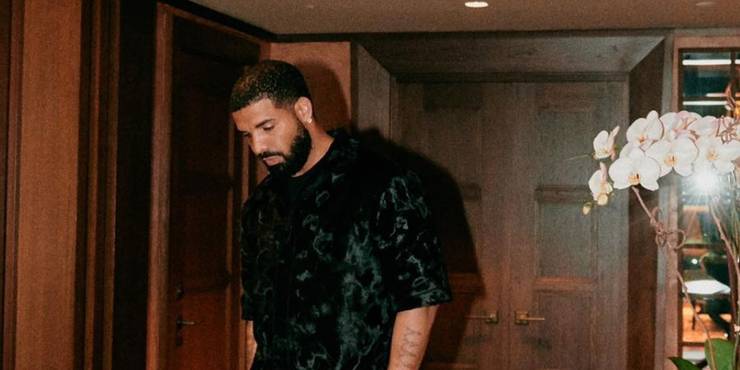 Bloomingdales reportedly closed down the store so Drake could visit her, according to the source. The two continued their romance as Julia flew to Los Angeles a few days after Valentine's Day. While she was there, Drake gifted her two Birken bags, worth anywhere from $20,000 to $500,000. After their trip to L.A., Julia went to his hometown of Toronto to stay with him. Julia lived with Drake in his 50,000-square-foot mansion; however, her trip was cut short due to the COVID-19 virus. Julia had to get back to the USA before the borders closed. When Julia got back home, she rekindled her relationship with Peter, and the two welcomed a son, Valentino, in January 2021. However, Julia and Peter have since split, and Julia is now in a relationship with Kanye.
Even though Kanye is not thrilled Julia once dated his former nemesis, he is clearly willing to look past it. At the time, Kanye was married to Keeping Up With The Kardashians alum Kim Kardashian and likely was unaware of Julia. The two need to focus on their current relationship and not who they dated in the past. 
Source: Page Six
90 Day Fiancé: Why Fans Think Jibri & Miona Are The New Russ & Paola
About The Author