Kim Kardashian's foodie friend Jonathan Cheban legally changed his name to Foodgod. Cheban has been building his new brand for years.
The papers were filed in a Florida courthouse October 23. Cheban's road to his current incarnation has been a long-time coming. For years, he was the person that people went to for recommendations on where to eat. Cheban's rep told People magazine that fans are constantly yelling "Foodgod" at him whenever he walks down the street, or eats in a restaurant, so the natural progression was to monetize his good fortune.
According to Page Six, Kanye West originally gave Cheban the nickname. From there, Foodgod took his love of culinary creations and made a beeline to social media. He has a huge presence on Snapchat, and continues to raise his profile with appearances on Keeping Up with the Kardashians. In an interview with People back in 2016, Cheban said, "I definitely want to be like a Guy Fieri or Anthony Bourdain for the young and hot. That would be amaaazing."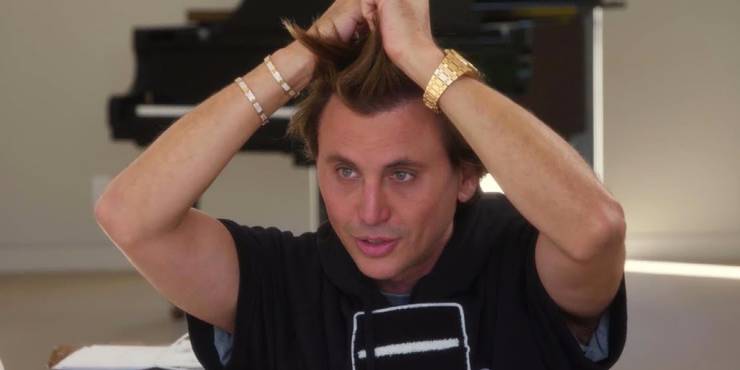 Foodgod's empire consists of his impressive Snapchat following, a prepared food delivery service called Prepped Delivery, and his new podcast called Foodgod: OMFG. He notes that the format for his podcast will be "very lifestyle" and "It will have some food porn, but it's a little bit of Howard Stern, it's funny," adding, "We're going to be talking about fun topics for the first half and then interviews the second half."
Cheban has been a long-time friend and confidant of Kim Kardashian. He joined the her and her relatives when they appeared on Celebrity Family Feud in 2018. He also spent a few years as Kim's spokesperson. Cheban's work in public relations has informed a lot of his skill in the mechanics of building a strong personal brand. With the publicity frontier so overrun with influencers and other talking heads, pivoting into the culinary world was a savvy business move that has reaped dividends for Cheban.
So, thank you, Florida! The quirky state that gave us real alligators that ride on top of inflatable alligators in swimming pools now offers us a legally binding Foodgod. Kudos to Cheban for manifesting his dream and turning it into a reality. In just a few short years, he's taken his acquired moniker and parlayed it into a burgeoning lifestyle brand. Spending more than a decade around Kim Kardashian as she built her empire, then watching as all the other members of the family build successful brands had to provide Cheban some much-needed inspiration. He now joins other mononymous celebrities like Cher, Liberace, Madonna, and Barney. Well done.
Source: People, Page Six
90 Day Fiancé: Miona Confirms Her Ethnicity After Blackfishing Scandal
About The Author