Law & Order: SVU showrunner Warren Leight promised fans the series will explicitly address systemic racism and police brutality in future episodes. The NBC crime drama—which just recently begun scripting its upcoming 22nd season—revolves around Detective Olivia Benson (Mariska Hargitay) and her coworkers in the NYPD's Special Victims Unit. The show is considered a modern-day classic, making history as the longest-running primetime live-action series of all time.
The show's sustained relevancy can be attributed to its commitment not to shy away from difficult, and oftentimes pertinent, subject matters (like the Harvey-Weinstein-inspired episode from 2017). So, in light of the current police brutality protests raging across the country in response to the murder of George Floyd, the showrunner has vowed to use SVU as a platform to address America's pressing issues.
In this week's installment of THR's "TV's Top 5" podcast, Leight confirmed that the show's upcoming season will explicitly address the George Floyd murder and ensuing protests. "This show always is of the moment," he explained. "It has to come up, and it will." He revealed they have begun to tweak existing storylines and create new ones to reflect the current unrest. One plot point that he and the writers are considering is how readily jurors will believe law enforcement in the wake of these protests and how that will affect the SVU members' jobs. "We will find our way in to tell the story, and presumably our cops will still be trying to do the right thing, but it's going to be harder for them and they are going to understand why it's harder for them," Leight said.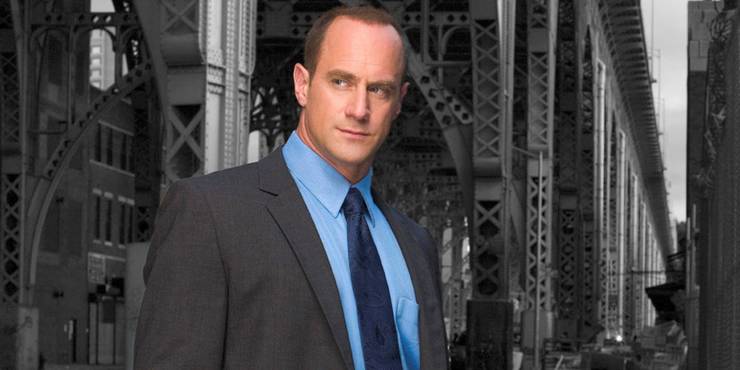 Apart from Leight's promise to grapple with racial injustice and police brutality on SVU, there will soon be other avenues for the Law & Order universe to tackle similar issues—namely its upcoming Hate Crimes spinoff. The series may inevitably find its home on NBC's new streaming service, Peacock, rather than the network's cable channel due to the sensitive nature of its content. "The vocabulary people use when they commit hate crimes is not acceptable on network television, and that's an interesting consideration," Leight told THR. However, the spinoff has taken a backseat to the other upcoming Law & Order spinoff set to revolve around the return of Chris Meloni as Detective Elliot Stabler, who now runs NYPD's Organized Crime division.
Although Hate Crimes has not yet received an official start date, with Leight at the helm, it can be safely assumed that it will thoroughly address and explore the racial tensions pervading America's current moment. But until then, fans can look forward to watching SVU's take on the police brutality protests and maybe even find a little solace in seeing, as Leight puts it, "how justice should be handled."
Source: THR
The Conners Brought Back Roseanne's Secret Weapon
About The Author