The Thunder Force cast features Melissa McCarthy and Octavia Spencer, so how do you know them and the supporting lineup? The 2021 Netflix movie takes place in Chicago and follows two adult women who team up as superheroes.
In Thunder Force, a woman named Lydia Berman (McCarthy) seeks out her estranged best friend, Emily Stanton (Spencer), a wealthy geneticist. She's accidentally injected with a superhero serum, and then trains to square off against superhumans known as the Miscreants. Meanwhile, a corrupt politician called "The King" aims to become Mayor and take over the city.
The Thunder Force cast includes two Oscar-nominated actresses who mostly rely on their situational comedy skills. The supporting cast also features some big industry names who fully embrace deadpan humor while playfully referencing superhero tropes.
Melissa McCarthy As Lydia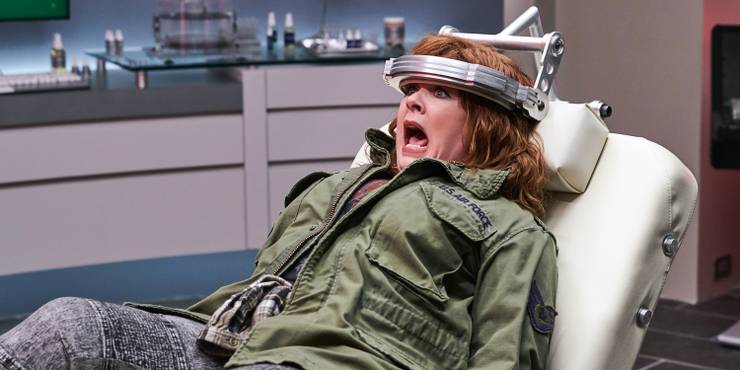 Melissa McCarthy stars as Lydia, a nostalgia-loving Chicago native who meets with her estranged best friend Emily and accidentally gets injected with a secret serum. Lydia then receives 33 treatments and teams up with Emily to battle the Miscreants. McCarthy starred as Molly Flynn in the TV series Mike & Molly and delivered an Academy Award-nominated movie performance as Lydia in Bridesmaids. She also headlined both Spy and Tammy, and received a second Oscar nod for portraying Lee Israel in Can You Ever Forgive Me?
Octavia Spencer As Emily Stanton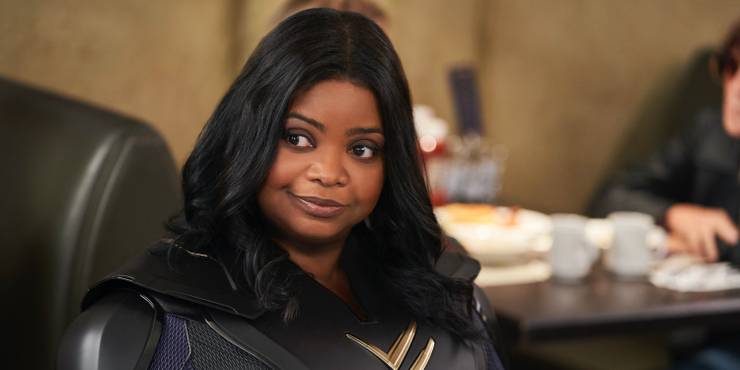 Octavia Spencer co-stars as Emily Stanton, a wealthy geneticist. She spends years working on a secret serum, and then learns that her estranged best friend has accidentally been injected. Spencer won an Oscar for her performance as Minny Jackson in The Help, and has since received Academy Award nominations for Hidden Figures and The Shape of Water. She also stars as Poppy Scoville-Parnell in the Apple TV+ series Truth Be Told.
Jason Bateman As The Crab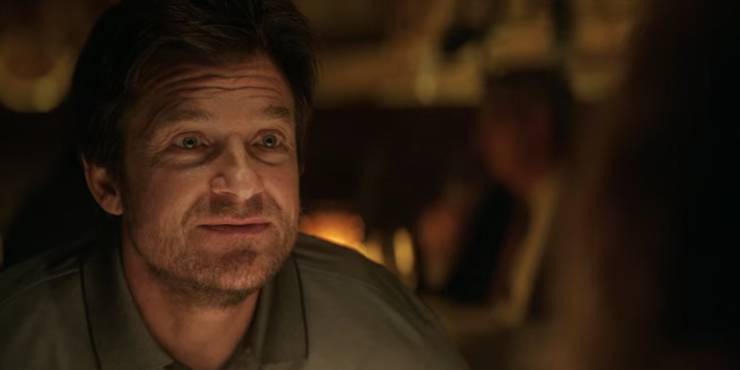 Jason Bateman portrays The Crab, a man who turned into a human crab after swimming over a radioactive coral reef during his honeymoon in Bermuda. He forms a relationship with Lydia and has an easy-going demeanor. In the '80s, Bateman portrayed Derek Taylor in Silver Spoons and starred as David Hogan in Valerie. He later appeared as Michael Bluth in Arrested Development and currently stars as Marty Byrde in Ozark.
Bobby Cannavale As William "The King" Stevens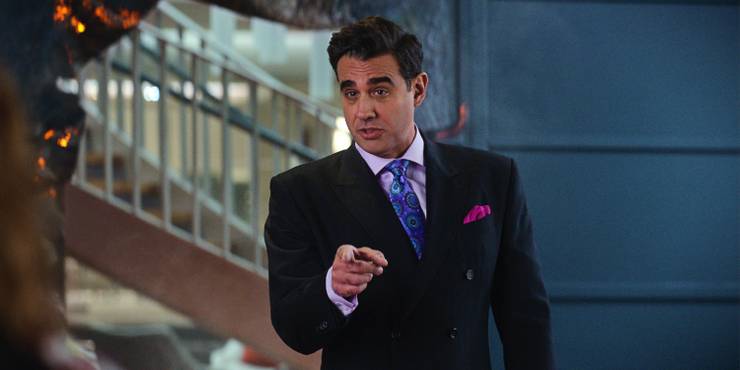 Bobby Cannavale appears as Williams Stevens, a Chicago politician who runs for Mayor. He uses the Miscreants to outmaneuver his competitor, Rachel Gonzales, and gets annoyed when people refer to him as "King' rather than "The King." Cannavale portrayed Jake Fernandez in Parker and Paxton in Ant-Man. He also starred as Richie Finestra in the HBO series Vinyl and appeared as Colin Belfast in Homecoming.
Pom Klementieff As Laser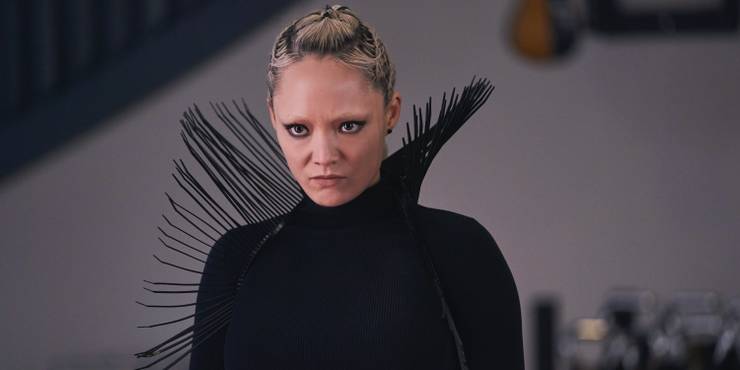 Pom Klementieff appears as Laser, an athletic Miscreant. Klementieff portrays Mantis in the MCU and Roxette in the Black Mirror season 5 episode "Striking Vipers." She also appeared as Lexis in Uncut Gems and Martel in Westworld season 3.
Melissa Leo As Allie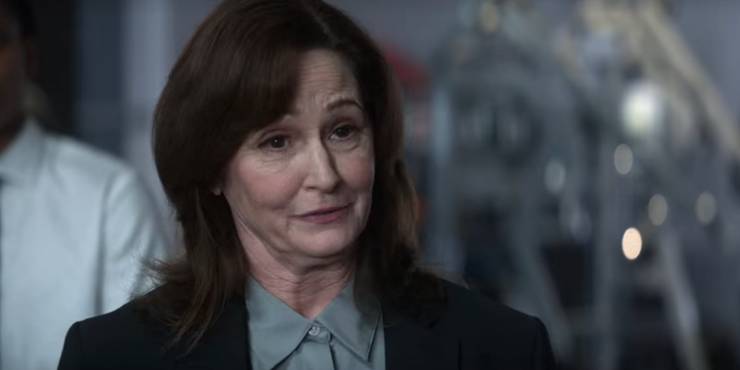 Melissa Leo portrays Allie, a geneticist colleague of Emily. Leo delivered an Academy Award-nominated performance as Ray Eddy in Frozen River, and then won an Oscar for portraying Alice Ward in The Fighter. She recently appeared as Goldie Herschlag in I'm Dying Up Here and Ma in I Know This Much Is True.
Taylor Mosby As Tracy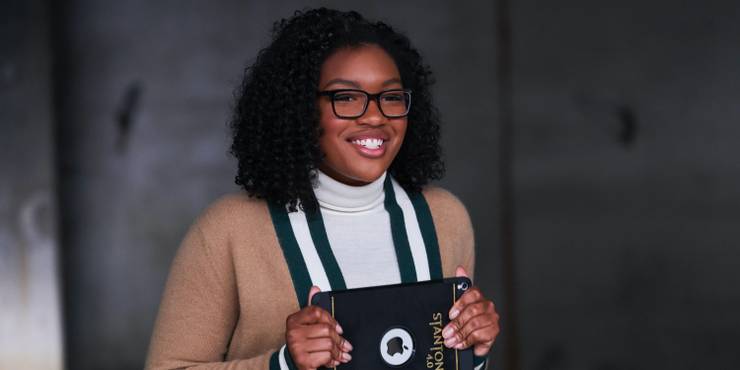 Taylor Mosby appears as Tracy, Emily's 15-year-old daughter and tech expert. Mosby portrayed Markayla Davis in Criminal Minds and Abby Hughes in A Girl Named Jo. She also appeared as Amira Birkeland in The Last O.G.
Thunder Force's Supporting Cast & Characters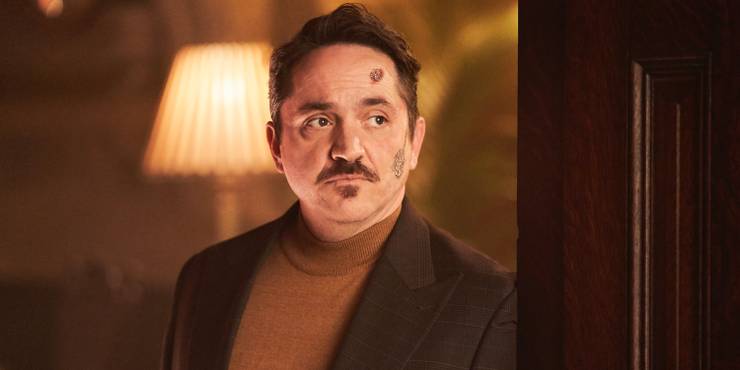 Ben Falcone (above) as Kenny: One of The King's bumbling team members. Ben Falcone portrayed Keith Morgan in Tammy and Marty in The Boss. He's the husband of Melissa McCarthy and directed Thunder Force.
Melissa Ponzio as Rachel Gonzales: A female Chicago politician who runs for Mayor against The King. Melissa Ponzio portrayed Melissa McCall in the Teen Wolf TV series and Karen in The Walking Dead. She also appeared as Donna Robbins in Chicago Fire.
Kevin Dunn as Frank: A restaurant owner who gives Emily's number to Lydia. Kevin Dunn portrayed Ron Witwicky in Transformers and Ben Cafferty in Veep. He recently appeared as Nathan Rey in City on a Hill.
Tyrel Jackson Williams as Jessie: Emily's assistant who welcomes Lydia shortly before she gets injected. Tyrel Jackson Williams portrayed Jordan Bennett in Community and Charles in Brockmire.
Brendan Jennings as Clyde: Lydia's long-time friend who struggles while telling an owl joke. Brendan Jennings portrayed Neil in You're the Worst and Dale in A.P. Bio.
Morbius vs. Blade: Who Is The More Powerful Marvel Vampire?
About The Author