If one wants to watch a binge-worthy crime drama in all its glory, then look no further than Steven Knight's Peaky Blinders. The show's protagonist - Thomas Shelby (Cillian Murphy) - is one of the most complex characters on TV right now and his methodical ways of negotiating through precarious situations are a joy to watch.
The critically acclaimed BBC original released its fifth season in 2019. And it's one of the best in the entire series, thanks to the diverse storylines on display. After getting rid of Luca Changretta in season 4, Tommy and his gang look to climb up the political tree, while making sure that there aren't many unfortunate incidents (like no killing, for instance). With season 6 on the way, in this list, we are going to rank every episode from the fifth outing of Peaky Blinders.
6 "Black Tuesday" (8.6)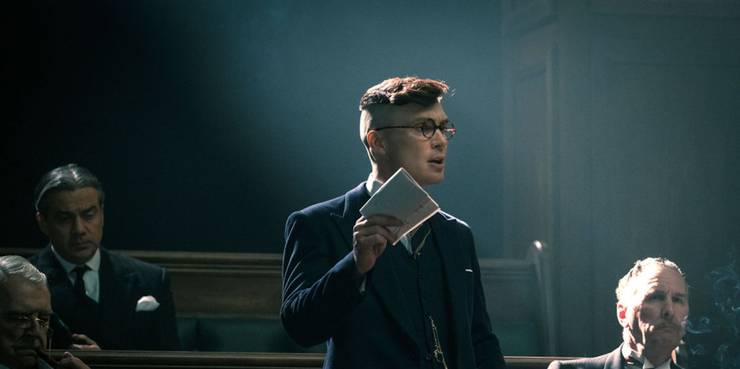 In the first episode of season 5, it's 1929, Tommy, now an MP receives a call from Arthur regarding The Angels of Retribution before Michael, with his new girlfriend Gina, gets a shock update about the New York Stock Exchange. With the news of the Wall Street Stock Exchange collapsing all over the news, Tommy plans for the future of Shelby Company Limited.
In a board meeting, Linda isn't happy with Arthur not taking responsibility and she makes it known to everyone. Meanwhile, Charlie is upset with his father because he shot a horse. Furthermore, Tommy meets with a man called Oswald Mosely before a journalist from Tommy's past shows up. Because the journalist asked Tommy the wrong questions, he gets killed towards the end of the episode.
5 "Strategy" (8.7)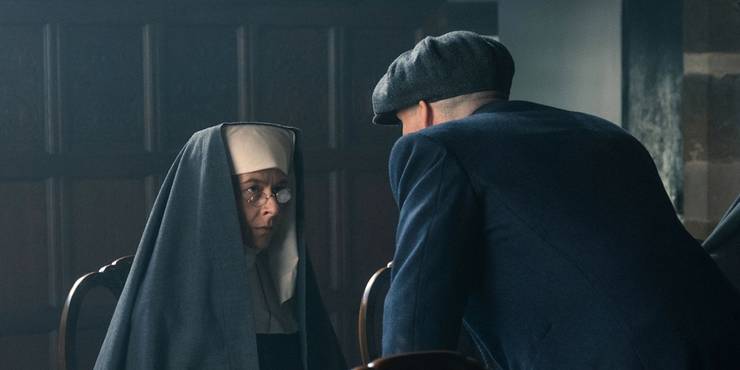 In the third episode of season 5, Tommy and Polly make their way to an Orphanage before every one of the Peaky Blinders wishes Polly a very happy birthday. Ada takes Gina to the hospital, while Polly goes to meet Aberama Gold who needs some calming down after what happened in episode 2. Tommy, Michael, and Arthur meet with Oswald Mosely as tensions run high in an intense conversation. Throughout the episode, Tommy mistreats Michael and that means he doesn't quite trust him yet.
Moreover, Tommy discusses something important with Ben Younger. Aberama goes on a trip to Scotland as he targets the Billy Boys but he is taken home by Arthur just in time. Also, Arthur beats a man quite terribly, as he was supposedly seeing Linda after she split with Arthur. In stark contrast, Lizzie and Tommy began to reconnect.
4 "The Shock" (8.8)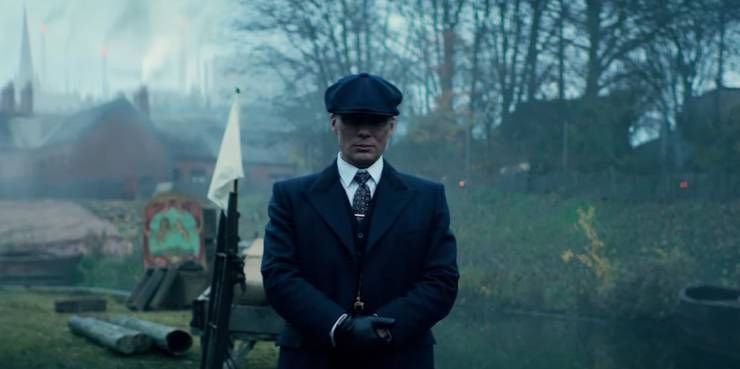 The fifth episode of season 5 continues the events witnessed in episode 4, as Linda is shot in the shoulder by Polly. The Shelby family tries to remove the bullet from her arm before Mosely gives a moving speech after the Ballet ends. Finally, after recovering a bit, Linda leaves Arthur, for good.
Tommy meets Younger to give the intelligence officer more information on Mosely. But, an unfortunate event sees Younger die, thanks to him moving against the fascists. Moreover, the Peaky Blinders have a rift with the Titanic Boys, while Tommy finally reveals his plans for Jimmy McCavern and Mosely.
3 "Black Cats" (9.0)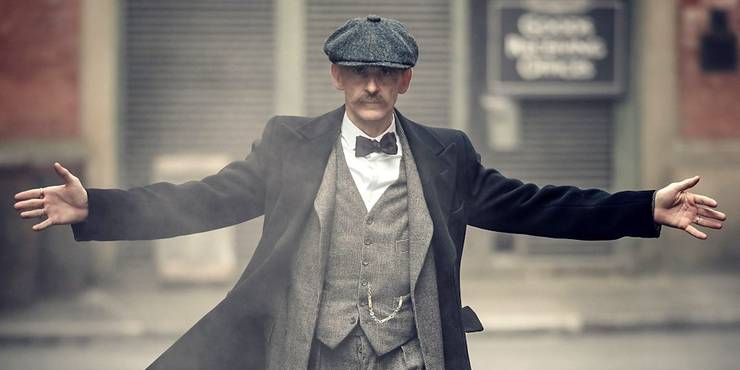 In the second episode of season 5, Tommy finds an anonymous message in the barren land beside his house, which sets him on edge. In the Garrison Pub, Tommy talks to Finn before revealing to Polly that he saw a black cat dream. Meanwhile, Michael arrives back in town, with Gina Gray, but it's hardly the welcome he was accepting. Polly and Arthur want the truth from him before he steps his foot in their house.
Tommy meets with Michael where the latter tells exactly how things transpired while he was on a boat to Birmingham. The name Billy Boys is mentioned and they are the ones who do the most damage in this episode. In the woods, they jump on Aberama Gold and his son, Bonnie. Their leader, Jimmy McCavern, kills Gold's son in order to send Tommy a message. Moreover, Tommy meets with Oswald Mosely but the meeting is cut short when Tommy says that he has no interest in what Mosely is proposing.
2 "The Loop" (9.0)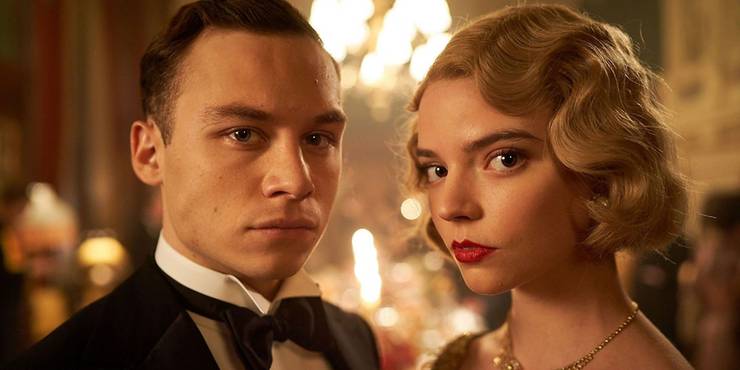 In the fourth episode of season 5, Jimmy McCavern and Tommy offer a truce, thanks to their mutual friend Mosely. And the conversation is absolutely incredible. Arthur, still reeling from his wife leaving him, goes to talk about the development Finn and Billy have made regarding fixing football matches. Moreover, Tommy offers two separate things to Michael and Aberama, hoping they would expect the proposal and as always, Tommy is not wrong.
Mosely, along with some others, is invited to a Ballet Party at Tommy's house, on account of Lizzie's birthday. But a fun night soon turns into a game of chess and then into a fight between a man and wife. Linda shows up out of nowhere and holds a gun straight at Arthur as she looks to kill him.
1 "Mr. Jonas" (9.4)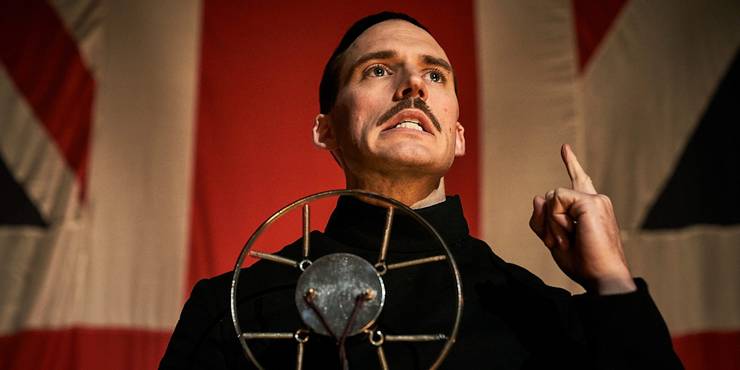 In the season 5 finale, Tommy's strategy to get rid of Mosely is in place. He calls a family meeting in which Michael and Gina put forward the idea of reshaping the company with Tommy stepping aside. But Tommy knows he cannot stop, he just doesn't like silence, he wants chaos, he gets off on it. And so, he burns the proposal.
Moreover, Alfie Solomons returns from the dead, as he is revealed to be living in Margaret, and Tommy goes to him for help. This finale is a bit different from the last four. In this one, Tommy doesn't win, instead, the episode with him holding a gun to his head, just like he did in the first episode. It seems Tommy's mortality is returning.
Next10 Young Sheldon Memes That Perfectly Sum Up The Show
About The Author