2016 was a contentious year for movies - meaning that, more than possibly any year before it, the very movies that thrilled some moviegoers will be the same ones that outraged others. Still, as competition raged between Marvel fans and DC fans, via Batman V Superman, Suicide Squad, Captain America: Civil War, and Doctor Strange, 2016 also delivered plenty of films that received near-universal praise - from award-contender dramas (such as Moonlight), to irreverent antiheroes (Deadpool). As a result, the line between the "best" films of the year and a moviegoer's "favorites" could be especially blurry this round.
Every year we put together our individual Top 5 "Favorite" (not necessarily "Best") movie picks and 2016 is no different. Our Top 5 Favorite Movies of 2016 list isn't designed to act as a definitive Screen Rant endorsement, it's an opportunity for each one of our editors to call out the movies that touched us, wowed us, and reminded us why we love going to the theater. As with prior years, some of the year's "Best" movies won't make it onto any of our "Favorite" lists - so make sure to look over our movie review archive to find out what we thought of your own personal choices  - then share your own Top 5 Favorite Movies of 2016 in the comments!
12 Ben Kendrick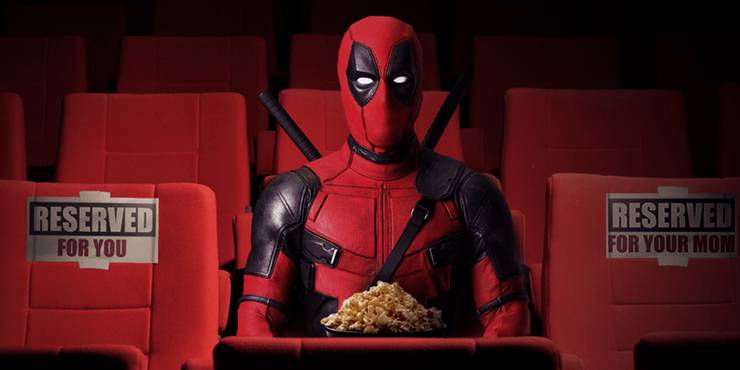 1. Deadpool
2. Batman V Superman: Dawn of Justice (Ultimate Cut)
3. Kubo and the Two Strings
4. Nocturnal Animals
5. A Monster Calls
Honorable Mention(s): Suicide Squad and Doctor Strange
There was a lot to like (and not like) at the 2016 box office - even in movies that made it onto my favorites list. Batman V Superman may be the most controversial pick on my list, but as an editorial we recently posted here on the site already pointed out, following the 2016 election cycle, the themes and "deconstructionist" approach in Dawn of Justice make a more poignant point than ever - especially in the film's definitive "Ultimate Cut". It's not for everyone, and I understand why, but I'd be lying if I didn't count it among my favorites of the year - if for no other reason than because of all the interesting conversations about superhero films that it spawned.
In a slate packed with blockbusters, Kubo and the Two Strings was a refreshing change of pace - and succeeded as my favorite Laika film date. It's a beautiful film that, more than any other this year, was packed with sincere "movie magic." Conversely, Nocturnal Animals marks my most intense and haunting film experience in 2016 - a gut-wrenching and layered narrative that I'm still unpacking after three viewings. Following the leaked Deadpool test footage, it was incredibly exciting to find that the final film exceeded the hype (after a brilliant, self-deprecating, marketing blitz) - and, in the most playful way imaginable, provided a cathartic return to the superhero genre for both Ryan Reynolds and those who felt burned by his prior appearances as Wade Wilson (in X-Men Origins: Wolverine) and Green Lantern.
11 Rob Keyes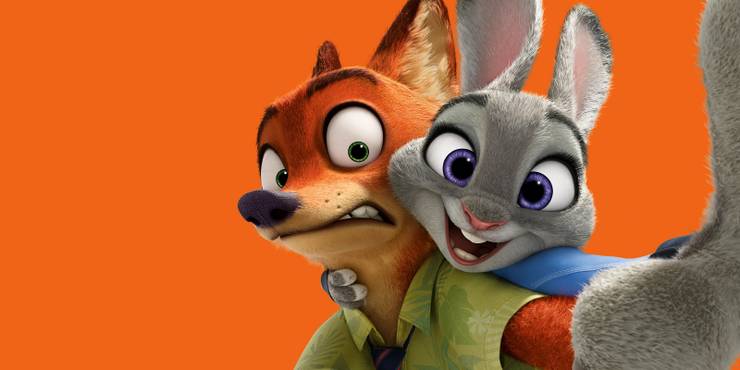 1. Deadpool
2. Hunt for the Wilderpeople
3. Rogue One: A Star Wars Story
4. Zootopia
5. The Nice Guys
Honorable Mentions: Mr. Right, Pete's Dragon, Sausage Party, The Legend of Tarzan
In 2016 I sadly saw fewer movies in theaters than any other year in the last decade, such is the nature of an ever-changing job description and a happily growing website and family of sister sites. While the box office boomed this year as premium experiences evolve in theaters, there was no doubt more disappointments critically and financially than any other year in recent memory. Long-awaited sequels failed miserably (looking at you, Independence Day and Alice in Wonderland), video game movies still disappoint (Assassin's Creed, Warcraft) and studios try too hard to rush into mega franchising and stumble (X-Men: Apocalypse and Suicide Squad).
Still, there was quite a few gems (including some Oscar bait end of year flicks I've yet to see) and some unexpected hits from remakes (The Jungle Book, The Legend of Tarzan, Pete's Dragon, etc.). 2017 will be better in a lot of ways.
Although my #WhyNotDeadpool hashtag from years ago helped - in the tiniest possible way perhaps - result in my fave movie and the top-grossing X-Men movie to date, so that's something :)
10 Hannah Shaw-Williams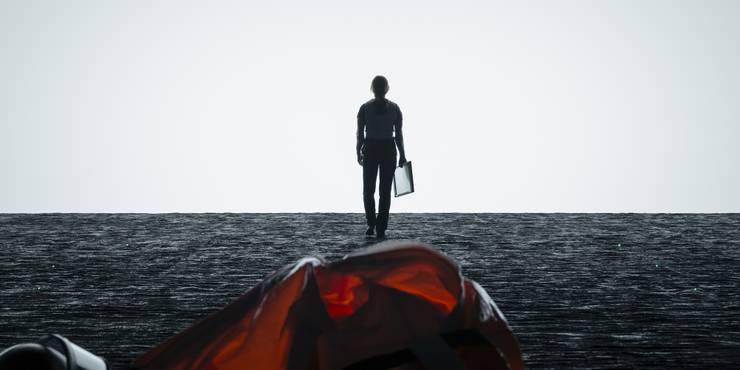 1. Arrival
2. Suicide Squad
3. Rogue One: A Star Wars Story
4. 10 Cloverfield Lane
5. High-Rise
Honorable Mentions: The Witch, The Lobster
2016 is one of those rare years where the "best" film I saw and my personal favorite happen to be the same: Denis Villeneuve's Arrival, which is a perfect slice of original science fiction, combining high-concept sci-fi with a genuinely moving story. Arrival steals into first place ahead of my most anticipated movie of the year, and also the one that I saw the highest number of times in theaters (in part due to repeatedly dragging friends to see it, insisting, "No, ignore the reviews, it's loads of fun!") - Suicide Squad.
Rogue One: A Star Wars Story sneaks in as a late-year entry at #3, for being the first Star Wars movie that actually got me invested in the Star Wars universe, followed by the high-tension-in-a-small-bunker fun of Dan Trachtenberg's 10 Cloverfield Lane. Finally, Britain gets some solid representation on the list with Ben Wheatley's adaptation of J.G. Ballard's dystopian novel High-Rise, a total trip of a movie that features some top-drawer dark humor and some high-quality slow-motion dancing from Luke Evans and Tom Hiddleston.
9 Sandy Schaefer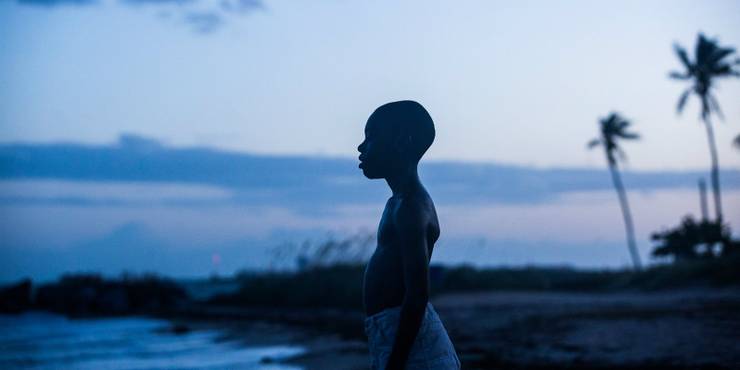 1. Moonlight
2. La La Land
3. Moana
4. The Edge of Seventeen
5. Batman V Superman: Dawn of Justice
Honorable Mentions: Rogue One: A Star Wars Story, Zootopia, Pete's Dragon, Manchester by the Sea
Moonlight is a quietly profound and poetic exploration of how people continuously come of age in search of their true selves throughout their lives, bolstered by gorgeous visuals, great music and soulful performances from such hard-working character actors as Mahershala Ali and André Holland. La La Land similarly examines the struggle between embracing your dreams and living in reality, as well as holding onto the past while still embracing the inevitable future, through the lens of a vibrantly colorful and charming throwback to the sort of classic Technicolor musicals that such Hollywood icons as Gene Kelly made over the course of their careers. (Also, kudos to Emma Stone and Ryan Gosling for doing essentially all of their own singing, dancing and piano-playing in the film.)
Moana and The Edge of Seventeen are both terrific postmodern takes on, respectively, the Disney animated musical and John Hughes high school comedy/drama tradition that illustrate how tried-and-true movie formulas can still work wonders, when instilled with a modern sensibility and approached from a fresh perspective. Finally, no other superhero movie released in 2016 tapped into the political zeitgeist as well, nor felt as audacious and bold in its style, as Batman V Superman: Dawn of Justice, a film that continues to improve upon repeat viewings.
8 Kevin Yeoman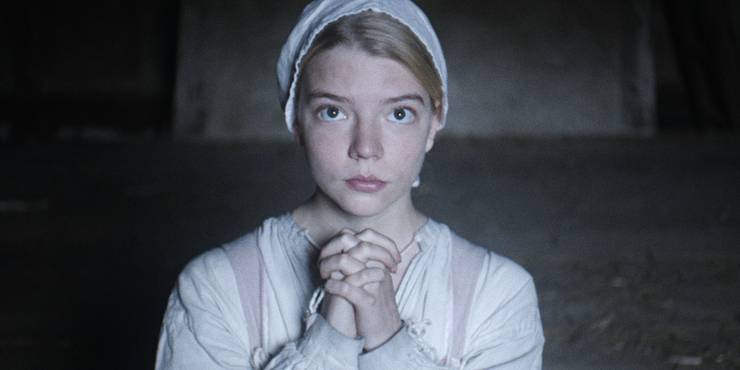 1. The Witch
2. Hail, Caesar!
3. Manchester by the Sea
4. The Lobster
5. Love & Friendship
Sometimes the simplest conceits are the most effective. That is certainly true of Robert Eggers' debut film, The Witch. A unique horror movie dedicated to the fine art of crafting an authentic sense of dread, the resulting apprehension of which is so strong everything else ostensibly falls into place. Eggers' film places an emphasis on atmosphere above all else, making for an astonishingly eerie viewing experience that derives its complexity not from an overbearing plot or a multitude of jump scares, but from the characters' overwhelming fear of the unknown.
A film like The Witch is made richer through its enticing specificity, an aspect shared by the other films on my list of favorites this year. The Coen Brothers' Hail, Caesar!, Kenneth Lonergan's Manchester by the Sea, Yorgos Lanthimos' The Lobster, and certainly Whit Stillman's Love & Friendship all stood out as a result of their immersive details and strong sense of place. That distinction went a long way in making moments of absurd humor, devastating grief, mounting tension, and even outright surrealism become an indelible part of my 2016 moviegoing experience.
7 Andrew Dyce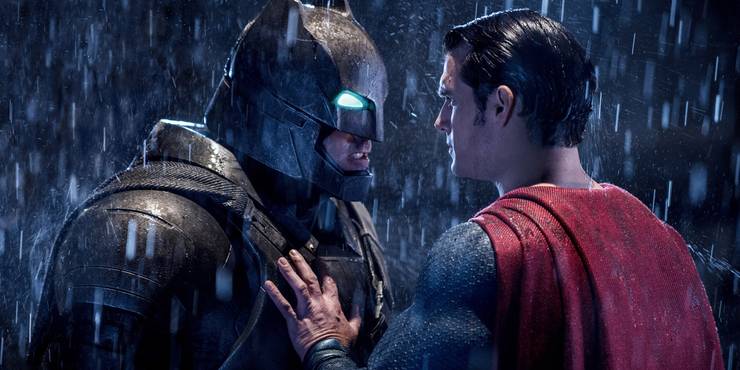 1. Batman V Superman: Dawn of Justice (Ultimate Cut)
2. Assassin's Creed
3. The Nice Guys
4. Doctor Strange
5. The Legend of Tarzan
Honorable Mention(s): Suicide Squad and The Wave
It's always difficult narrowing a year of movies down into a list of 'favorites,' since no single movie can delight or entertain in all ways. If my 'favorite' films are the ones I wouldn't want to have gone through 2016 without, there's no question that Zack Snyder's extended Batman V Superman tops my list. The film wasn't for everyone, but as a lifelong comic fan who embraces creativity, even-- no, especially when it's applied to iconic characters, I was among those for whom the movie was made. A slow-burn, three-hour-long dose of fan-service, visual storytelling that demanded repeat viewings, a Batman torn right from the comics, and a Wonder Woman who stole the show still seems hard to believe.
From there, it's a chance to single out the movies that impressed me for different reasons. Assassin's Creed smartly sought to capture the feeling of the video games, not re-tell the story, and director Justin Kurzel's subtle choices, practical approach and stuntwork excited the same part of my brain that Fury Road obliterated. Shane Black's The Nice Guys was another dose of the writer/director's signature humor, and reminding me that Ryan Gosling is a comedic actor first. Marvel's Doctor Strange was the kind of fantasy that first hooked me on movies as a child. And The Legend of Tarzan lived up to the adventure the name implied, yet filled with smartly-written moments blockbusters don't tend to include.
6 Chris Agar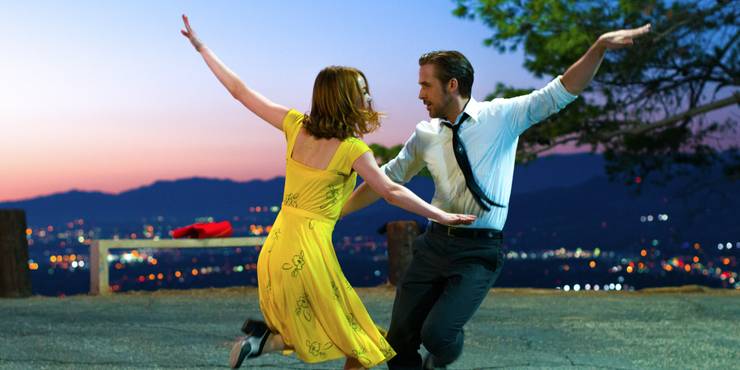 1. La La Land
2. Zootopia
3. Rogue One: A Star Wars Story
4. Finding Dory
5. Deadpool
Honorable Mentions: The Nice Guys, Star Trek Beyond
I don't usually go for musicals, but La La Land (thanks to the involvement of writer/director Damien Chazelle) was always on my radar and it did not disappoint. Ryan Gosling and Emma Stone made for a great romantic pair, the soundtrack was catchy, and the heartfelt story of the fools who dream packed an emotional wallop I was not expecting. As a longtime fan of Lucasfilm and Pixar, both Rogue One and Finding Dory presented storytelling gambles that had me wary initially, but the two of them paid off rewardingly and fleshed out their respective universes in great ways. It was a thrill to see Darth Vader again, puns and all.
Every year brings about its fair share of surprises, and in 2016, Zootopia was one that snuck up on me. It truly impressed me with its blend of timely social commentary, colorfully vibrant animation, and memorable characters. And in arguably the most loaded year for comic book movies, it was Deadpool that was the best offering for me with its deft blend of comedy, action, and an inspired performance by Ryan Reynolds. It was a blast and I can't wait to see what they do in the sequel.
5 Molly Freeman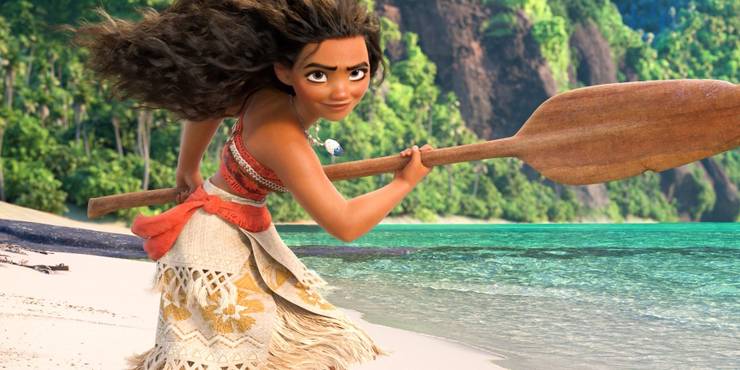 1. Moana
2. A Monster Calls
3. Captain America: Civil War
4. Rogue One: A Star Wars Story
5. Zootopia
Honorable Mentions: Ghostbusters, Hamilton's America
There is good reason for Disney breaking box office records in 2016, since their animated features, Marvel Cinematic Universe installments, and latest Star Wars Saga entry proved to be exceptionally fun movie experiences. Moana and Zootopia offered unique stories of strength and understanding that stay true to the voice of classic Disney animated movies, while adapting to the modern era; Captain America: Civil War and Rogue One: A Star Wars Story, meanwhile, offer exciting new installments that are strong both as individual movies and entries in their respective larger universes.
As for A Monster Calls, it's a touching film about seemingly insurmountable grief - from the perspective of a child with a wildly artistic imagination - that was beautifully written by Patrick Ness, directed by J.A. Bayona, and acted by its cast. It's not quite able to beat out Moana for my top spot simply because I tend to prefer more uplifting and fun movies (which Moana is - and an enjoyable musical to boot), A Monster Calls is quite possibly the best adaptation of a children's or young adult novel I've ever seen.
4 Patrick Sklar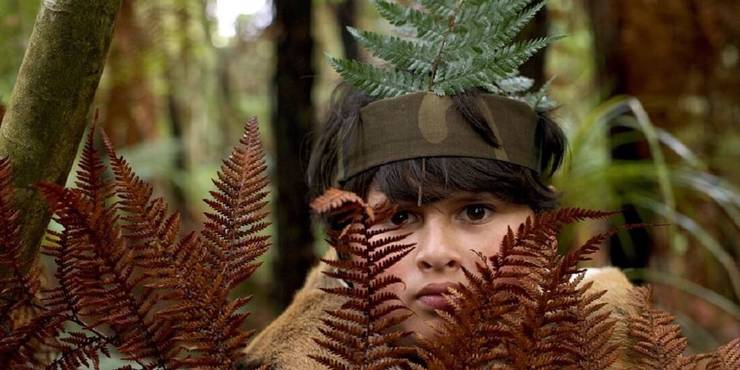 1. The Handmaiden
2. Hunt For The Wilderpeople
3. Mustang
4. 10 Cloverfield Lane
5. Green Room
There are some common threads in the movies I loved this year. My favorites were all about people who don't belong anywhere they don't create themselves; all five featured shocking violence, three-ish needed subtitles, and two of them made me cry, like, a heck of a lot.
The Handmaiden was brim-full of twisted delights, and at two and half hours was never ever boring. Hunt For The Wilderpeople was basically Up, down under, but rougher at the edges and brighter in every sense. Green Room was shocking, funny, and, for thirty seconds, transfixingly beautiful. 10 Cloverfield Lane was three great horror movies for the price of one, and Mustang was about girls who just want to be free why won't you let them be free oh no I'm tearing up again.
3 Emily Manuel
1. Moonlight
2. The Handmaiden
3. Green Room
4. Neighbors 2: Sorority Rising
5. The Witch
Honorable Mention: Batman V Superman: Dawn of Justice
In a year where I was looking forward to so many huge franchise movies, I'm surprised at how many of my favorites are actually quieter films. Moonlight and The Witch, two vastly different movies about the way that toxic environments shape us as we grow, evoke visceral responses through their strikingly composed visuals rather than dialogue or action. Even Green Room, a gorgeous horror movie about punk rockers and Neo-Nazis, leaves space between the slaughter for moments of quiet authenticity.
My other favorites are surprising in different ways: Park Chan-wook's darkly romantic The Handmaiden is a rare book adaptation that is far superior to its source material, and Neighbors 2: Sorority Rising is a comedy sequel that manages to be smarter and fresher than the original film, but just as funny. And it would be disingenuous not to give an honorable mention to the movie I've rewatched the most times this year: Batman V Superman: Dawn of Justice— a flawed, full-tilt blockbuster monstrosity that reached directly into the heart of my childhood.
2 Corey Hutchinson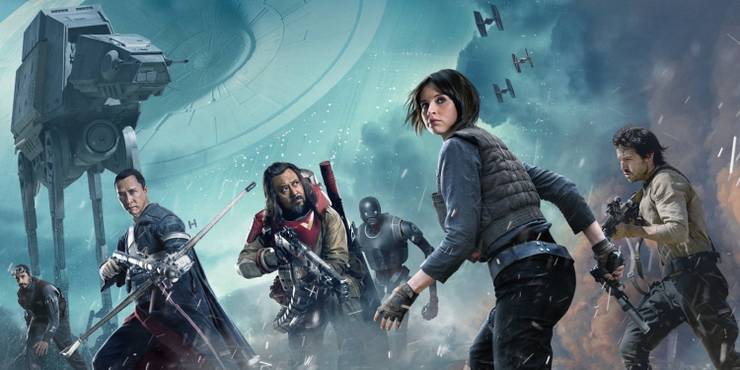 1. Rogue One: A Star Wars Story
2. Deadpool
3. La La Land
4. Zootopia
5. Everybody Wants Some!!
Honorable Mentions: Arrival, 10 Cloverfield Lane, and Captain America: Civil War
Words cannot express how badly I was hoping that Batman v Superman would sit atop my year-end favorite list; that one truly broke my heart. 2016 may have been a bit of a mixed bag for superhero fare, but thankfully, Deadpool delivered for me in every way imaginable. Ryan Reynolds' superstar-making turn was topped only by that awesomely Vader-filled Star Wars flick, though I had an absolute blast watching both.
Rounding out my top 5 are a fun-filled callback to my college days (Everybody Wants Some!!), an animated movie that was way smarter than it had any right to be (Zootopia), and a breathtakingly gorgeous film that contained one too many parallels to my real-world life (La La Land). I'm not so much worried about the impossibly complex song and dance numbers as I am the dream-crushing realities of life that lie ahead, but regardless...this film was spectacular. Sign me up for whatever writer/director Damien Chazelle does next. 
1 Ryan George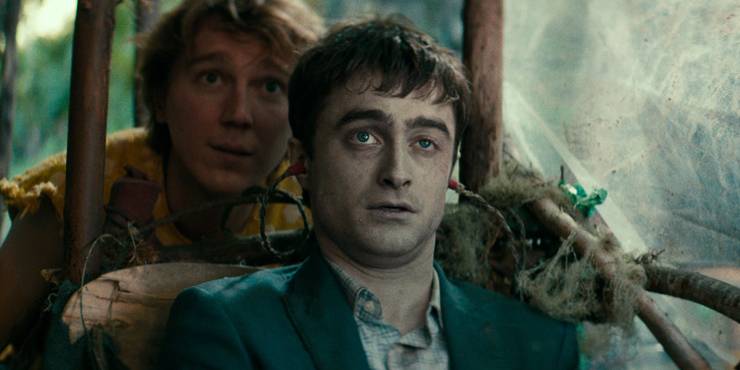 1. Swiss Army Man
2. The Lobster
3. The Nice Guys
4. La La Land
5. Hunt for the Wilderpeople
Although a lot of the bigger franchise films I was looking forward to this year were entertaining, none of them ended up being very memorable for me. Swiss Army Man on the other hand... I haven't been able to get that film out of my head and I listen to the full soundtrack at least once a week.
Similarly, the other films in my top 5 left an impression that went beyond just being entertaining in the moment. The awkward violence and hilarity of The Nice Guys, the bizarre world of The Lobster, the happy-sad beauty of La La Land and the unlikely buddy adventure of Hunt for the Wilderpeople all stayed in my mind well after having left the theatre.
-
At the end of 2016, we want to thank all our supporters (once again) for reading Screen Rant and listening to the Total Geekall podcast.
Take a look back at our picks from 2015: Screen Rant's Top 5 Favorite Movies of 2015.
Take a look back at our picks from 2014: Screen Rant's Top 5 Favorite Movies of 2014.
We're interested to hear what films were your favorites in 2016, so make sure to list your own choices in the comment section!
NextTV Serial Killers, Ranked From Lowest To Highest Kill Count
About The Author