One week today the fifth installment in the X-Men franchise will finally hit theaters. X-Men: First Class takes the Professor X and Magneto that we know so well and throws them back into their youth in the 1960s, introducing us to a nearly entirely new set of characters, not the least of which is the infamous Emma Frost.
Frost aka The White Queen is a mutant whose physical and mental strength, attributes enhanced by her mutant powers, are matched only by her beauty. In X-Men: First Class, January Jones steps into the role of the telepathic, diamond-armored character and of course, the flashy white lingerie.
Emma Frost is known for more than just her mutant powers and troubled past, and is easily the go-to poster girl for the X-Men, especially with her complete lack of desire of wearing a uniform that covers her skin. Yesterday we posted some scorching hot images of January Jones sporting some of her choice attire from X-Men: First Class and as an enjoy-the-weekend gift to you, we have another to add to the collection.
Check out this super high-res shot of January Jones as the undeniably sexy Emma Frost. Click for our exclusive, massive-sized image if you want a new wallpaper: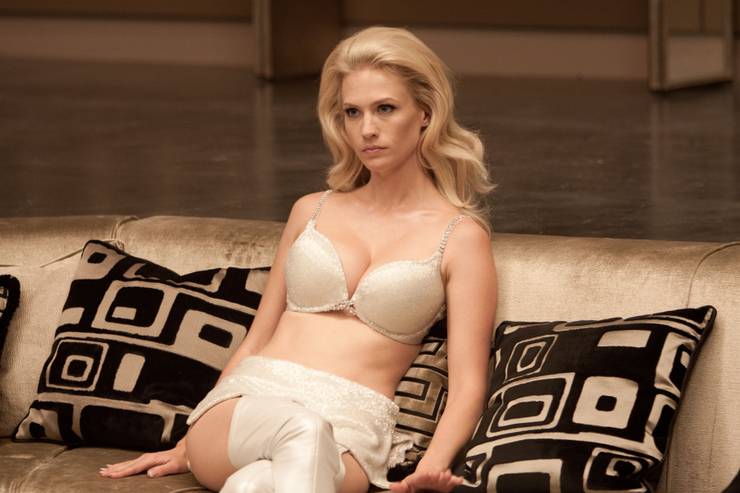 Alongside Mystique, Angel Salvadore and Moira MacTaggert, Emma Frost proves that X-Men: First Class does not shy away from bringing these attractive Marvel Comics characters from page to screen. So, when does the clothing line debut?
In addition to the stunning January Jones, the X-Men: First Class cast includes James McAvoy, Michael Fassbender, Kevin Bacon, Jennifer Lawrence, Rose Byrne, Nicholas Hoult, Jason Flemyng, Zoë Kravitz, Lucas Till, Oliver Platt, Ray Wise, Edi Gathegi, Caleb Landry Jones and Álex González.
X-Men: First Class hits theaters June 3rd, 2011 and we'll be there.
-
Follow me on Twitter @rob_keyes
90 Day Fiancé: Robert Reveals How His Son With Anny Was A Special Child
About The Author