It's hard to imagine anyone else but Brett Goldstein as Ted Lasso's Roy Kent, but he wasn't originally hired to play the role of the show's lovable curmudgeon. Along with being a talented actor, Goldstein's filmmaking background includes a lot of behind-the-camera work, and Ted Lasso co-creator Bill Lawrence originally brought him on to serve as an executive story editor and writer in season 1. Lawrence choosing him wasn't without reason: Goldstein co-created the AMC anthology series Soulmates, and he starred in and wrote for numerous other TV shows and movies before being hired to work on the Emmy Award-winning Apple TV+ show.
Ted Lasso revolves around the fictional AFC Richmond football team from the Premier League and their unlikely American coach. In the show's season 1 finale, team captain Roy Kent retires after sustaining a knee injury during a match with Manchester City. In Ted Lasso season 2, the grumpy yet charming retired footballer becomes a delightfully blunt football commentator before rejoining AFC Richmond to pursue his real love of coaching. Through both seasons, Goldstein has continued to shine in the role, so much so that audiences can't get enough of Roy Kent. There are t-shirts, coffee mugs, and all sorts of merchandise specifically dedicated to Goldstein's Ted Lasso character.
There's a lot of Brett Goldstein in Ted Lasso's Roy Kent, which is why only he could have played the character as audiences know and love him today. But Goldstein stepping into the role almost didn't happen. In fact, when it came time for casting, the Ted Lasso team originally considered Goldstein for a far different role — Leslie Higgins. This is equally impossible to fathom after seeing Jeremy Swift's pitch-perfect portrayal of the loyal family man and AFC Richmond Director of Operations. Thankfully, Goldstein realized the character he was truly meant to play, and it wasn't Higgins, but the blunt Roy Kent.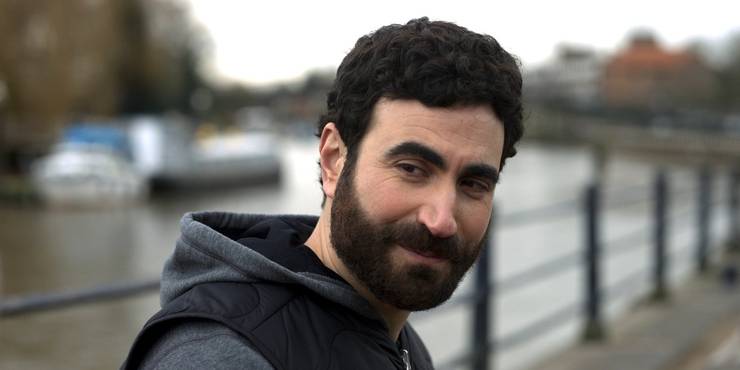 As the story editor overseeing the writing of all 10 episodes of the show's first season, Goldstein realized he really understood the character. When he couldn't get that feeling out of his mind, Brett Goldstein lobbied to play Roy Kent, taking it upon himself to create an audition tape hoping to land the role. But it wasn't until after things had wrapped in the writing room that he finally made his move, emailing Lawrence, Sudeikis and the rest of the Ted Lasso team his tape. "I am Roy Kent," Goldstein later told Rolling Stone — and it's true. Even the email Goldstein sent in acknowledgment of his Emmy nomination for Best Supporting Actor in a Comedy Series sounds like something Roy Kent might have written, cursing and all.
The show's writing and Sudeikis's depiction of its titular character, along with the rest of the talented Ted Lasso cast, are obviously a huge part of the Apple TV+ show's success. But Brett Goldstein has become the breakout star of the show as Roy Kent. That wouldn't have happened without Goldstein's vision for the character and his initiative in putting himself up for the role.
Moon Knight Has Second Error With Crew Member Spotted In Episode 4
About The Author