A first look at the upcoming Power Rangers Mighty Morphin #17 that introduces new threats and allies was just released from BOOM! Studios. Power Rangers and Mighty Morphin were two ongoing BOOM! Studios comics that were written by Ryan Parott beginning with issue #1 and going through issue #16. Set for release on March 9, 2022, Mighty Morphin #17 will begin a brand new story in the Power Rangers saga with a new team, new enemies, and a new writer.
Mat Groom (Ultraman, Self/Made), artist Moisés Hidalgo (Dark Blood), colorist Raúl Angulo (Buffy the Vampire Slayer), and letterer Ed Dukeshire (Thor vs. Hulk, Incredible Hulk) are set to take on the Mighty Morphin storyline. Parrott will stay on the Power Rangers title that is also published by BOOM! Studios. Both stories are heading down a new path. After the fall of the Empyreals, the departure of the Blue Emissary, and the end of the Eltarian War, Matt and Grace must team up to restore the Command Center. The New Green Ranger and the former Ranger, respectively, could be the catalysts for rebuilding the Rangers or ripping them apart.
New cover art and story details for the upcoming release of Mighty Morphin #17 have been released by BOOM! Studios on its website. There's also a preview of the pages that will be featured in the ongoing saga, teasing the direction Groom is taking the Might Morphin heroes. Along with the five internal pages, three variant covers featuring popular Power Rangers characters like Rita Repulsa and the White Ranger were unveiled. The main cover by InHyuk Lee, variant cover artist for Silk #3, is a dynamic piece ahead of the release of issue #17.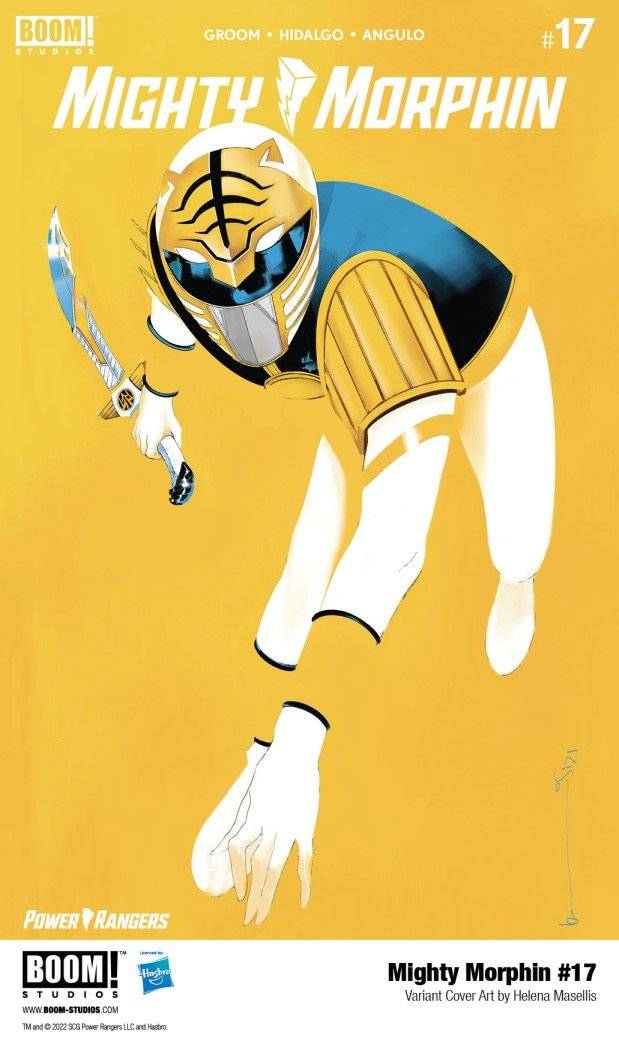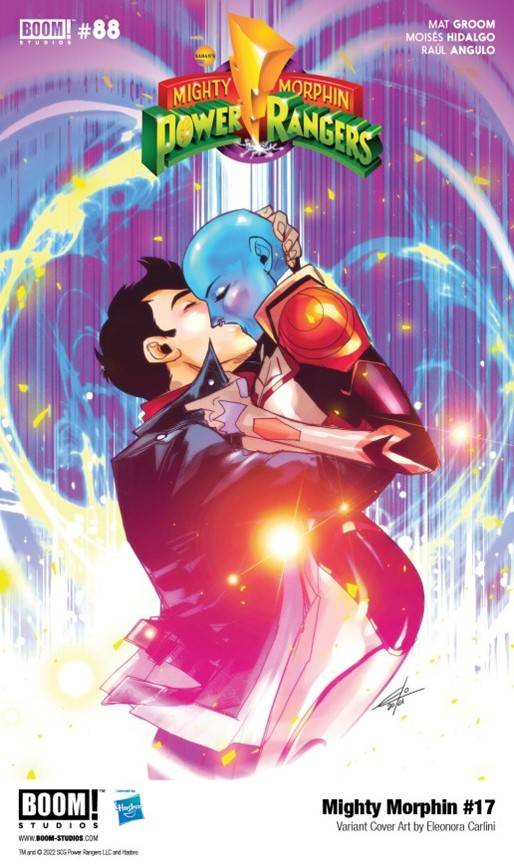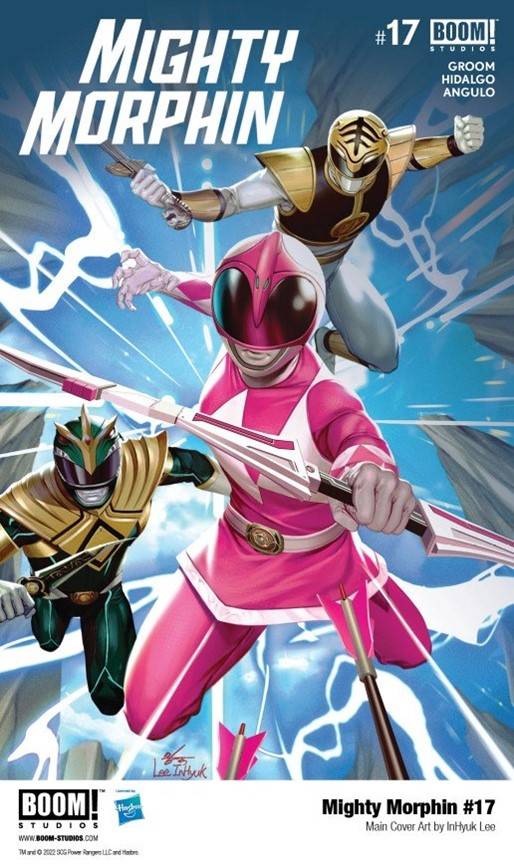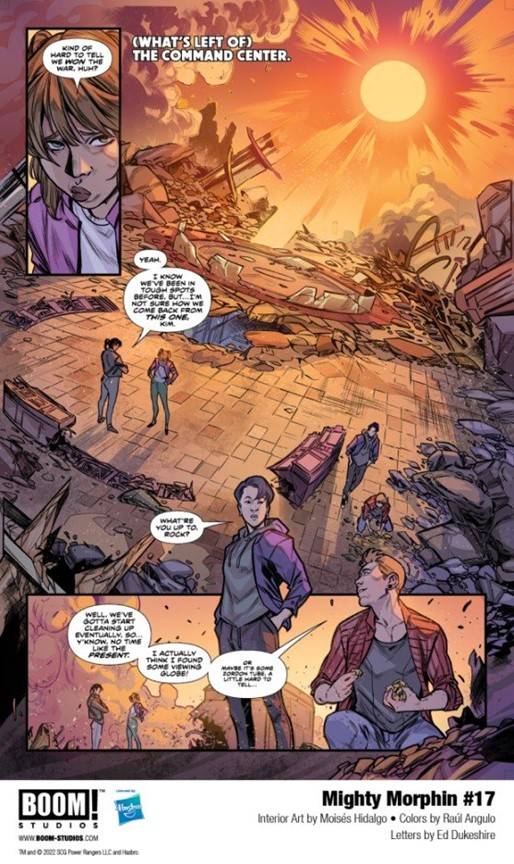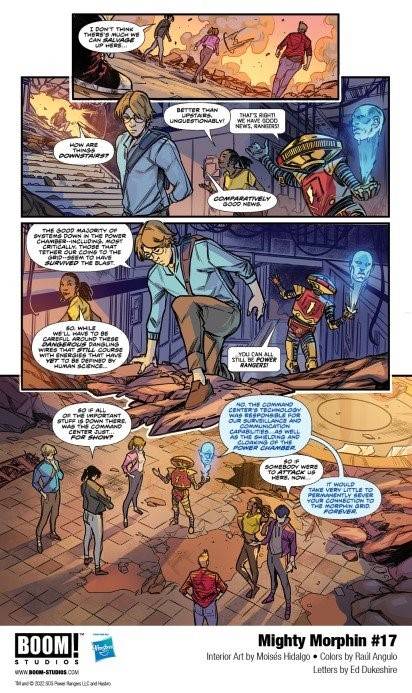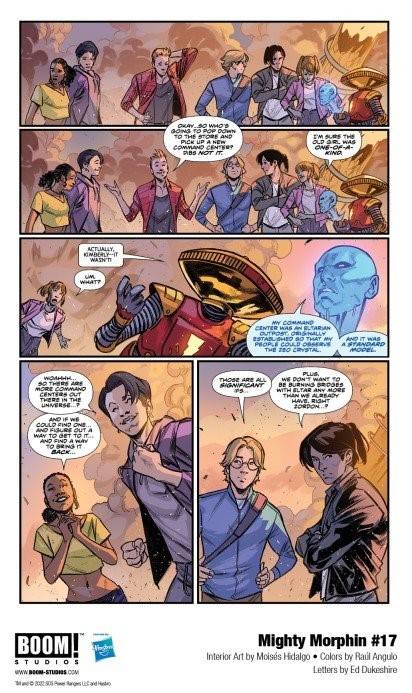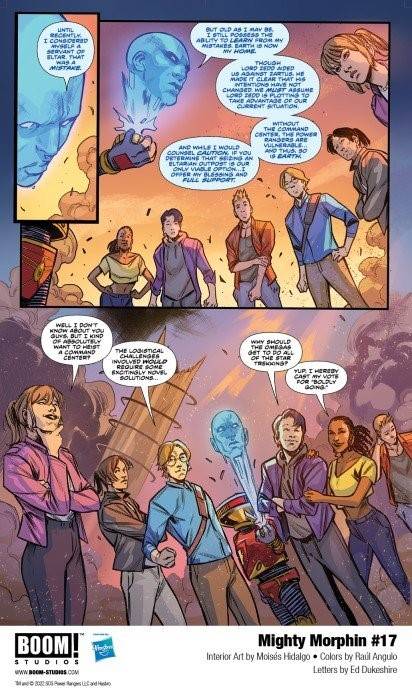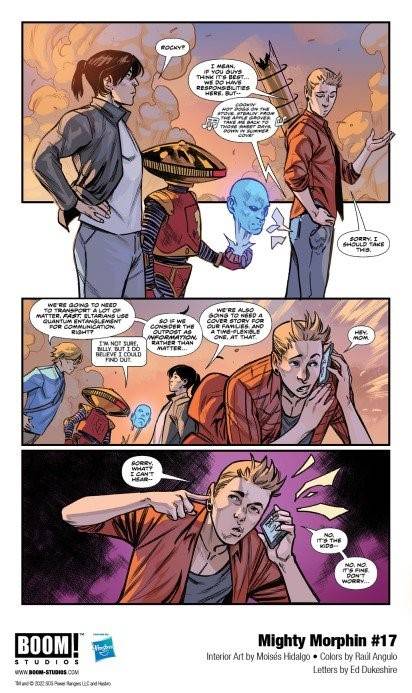 The variant cover by Helena Masellis portrays the White Ranger with his enchanted sword, Saba. He slinks like a cat, or a tiger, across a background that perfectly blends the gold of his belt and other trappings. The variant cover by Goñi Montes, artist for titles like Radiant Black and the Mighty Morphin Power Rangers: Rangers and Zords poster book, uses light, shadow, and space magnificently to create electricity coursing through and around Rita Repulsa. In the preview pages, pieces of Zordon's tube lie scattered throughout the wreckage of the Power Rangers headquarters. Although, Zordon announces that hope still exists, even after losing faith in a team member, for rebuilding if the Rangers can locate other Eltarian outposts.
The Power Rangers are out on another adventure. They'll be traversing the galaxy and coming across new threats and possibly some old ones. They still haven't fully healed as a team. Trust isn't in high order right now. So, what internal and external battles will Groom explore through this new team? Mighty Morphin #17 is in stores on March 9, 2022 and can also be purchased through comiXology and Google Play.
Source: BOOM! Studios
Joker's Darkest Joke Against Harley Quinn is Too Horrific for the DCEU
About The Author