Due to setup provided in Loki, Andrew Garfield and Tobey Maguire's Spider-Man can be reintroduced as restored variants in Spider-Man: No Way Home. Reportedly, Raimi's Spider-Man trilogy starring Maguire and The Amazing Spider-Man movies starring Garfield will be represented in Peter Parker's next MCU adventure.
No Way Home is being called Marvel's biggest and most ambitious Spider-Man project yet, due in large part to its use of the multiverse. Instead of pitting Tom Holland's wallcrawler against another classic Spidey villain like Kraven the Hunter or the Lizard, No Way Home is bringing in Benedict Cumberbatch's Sorcerer Supreme and at least two villains from the two preceding Spider-Man franchises. Despite having no prior connection to the MCU (or each other) in any way, Jamie Foxx's Electro and Alfred Molina's Doctor Octopus are joining Spider-Man:No Way Home, with Willem Dafoe's Green Goblin and a few others being heavily rumored to be coming back as well. As for how these characters will fit, the assumption is that their respective Spider-Man worlds will be reimagined as separate realities in the MCU's multiverse.
Naturally, the addition of old Spider-Man villain actors to the cast raises one huge but obvious question: what about Tobey Maguire and Andrew Garfield? There have been reports and rumors about the former Spider-Men suiting up to take part in the action, but comments from Holland and others have cast doubt on them. As of now, whether or not either character will have a presence of any kind remains to be seen, but based on what's known at this point, the two reprising their roles does feel like a possibility.
Loki Just Explained Alternate Universe Characters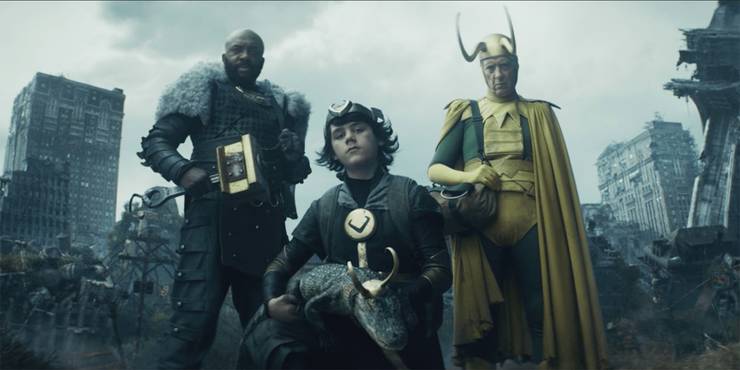 Prior to Loki, fans knew very little concrete details about time-travel, the inner-workings of the multiverse, and what other realities or timelines are out there. There was no established explanation that would make sense of how there could be other versions of existing MCU characters who looked like different people. It was believed that Marvel would get to that in WandaVision when Fox's Quicksilver actor, Evan Peters, showed up at Scarlet Witch's door. However, it turned out that Peters' character wasn't actually any version of Quicksilver. Then, Loki revealed that alternate universe characters do indeed exist, and they don't have to look like the actors already attached to these roles.
The first tease of this idea was Sophie Di Martino's female Loki, who apparently led a life that's entirely different to the one that Tom Hiddleston's Loki had. In Loki episode 4's post-credits scene, Loki ran into four mysterious individuals who also appear to be different versions of himself. One is a crocodile, while the other three are all played by different actors and are unique to each other in significant ways. The existence of these characters suggest that they come from alternate universes, and not just divergent timelines where one person steps off their predestined path in the MCU's Sacred Timeline. This separates them from Loki's titular variant and further adds to MCU's multiverse mysteries.
Theory: Loki Restores "Pruned" Variants By The End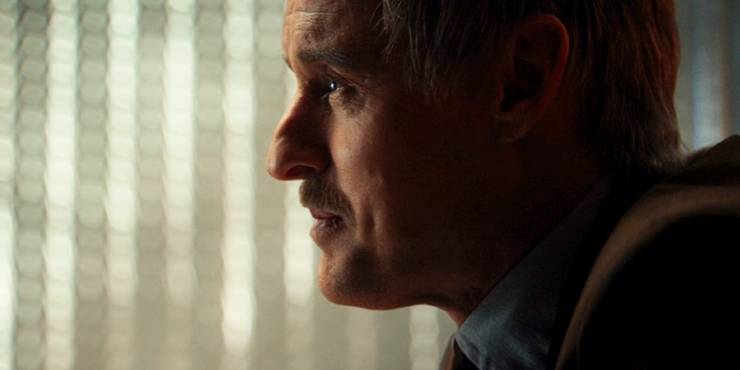 Introduced in Loki, the concept of being "pruned" has shed light on what ultimately happens to variants in the MCU. It was shown early on that TVA agents are equipped with baton-like weapons that can eviscerate lifeforms in order to eliminate the threat they pose to the Sacred Timeline. Loki watched it happen to a defiant variant inmate in the series premiere. When the TVA pruned Owen Wilson's Mobius for figuring out the truth and releasing Loki against their orders, it appeared as if the character had been tragically killed off. Later, it happened to Loki too. But the post-credits scene with him seeing four more Loki variants indicates that pruning doesn't actually mean death. Instead of having their bodies obliterated by the TVA's weapons, they could be being teleported to a new location.
The post-apocalyptic city the character found himself in has the appearance of a purgatory of sorts. It may even be the MCU's interpretation of Limbo, a dimension that exists outside of time and space. Regardless, it could be that this is the place that all variants go to after being pruned by the TVA. A world like Limbo could have been chosen by the TVA because they could see it as the perfect home for people who have no place in the Sacred Timeline anymore. There may be one large prison for all variants to share, or there could be individual Limbos for variants of one specific person.
It's likely that after meeting these characters and learning about the nature of this variant prison, Loki may team-up with the four variants, and possibly Mobius (if he can find him). If that happens, they may be able to escape together and take the fight to the TVA. In doing so, their escape can lead to chaos in true Loki fashion, especially if he ends up restoring all the pruned variants and undoing centuries worth of work by the TVA.
Theory: Andrew Garfield & Toby Maguire's Spider-Men Are Variants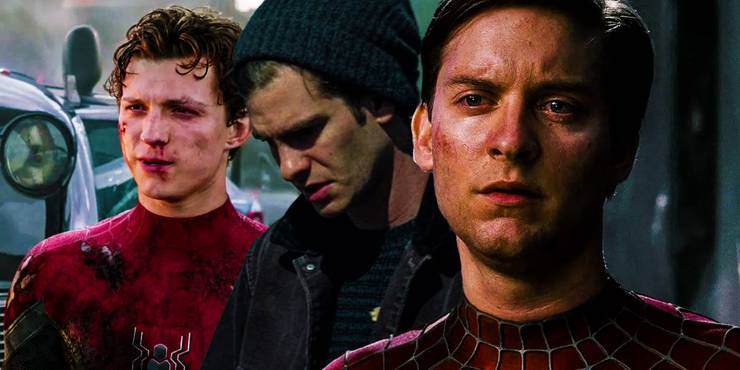 An outcome like Loki freeing the pruned variants could very well result in the "madness" in the multiverse promised by Doctor Strange 2's title. Alternate universe characters running rapid could be what forces Doctor Strange to align with Scarlet Witch (Elizabeth Olsen) to save the multiverse. That being said, the reveals about No Way Home are signs that the "madness" will begin earlier than that. Marvel hasn't explained yet why there will be multiverse-related problems in a Spider-Man movie, but it could be that the reason will be discovered ahead of the film's release. What happens in Loki's first season may lead directly into No Way Home via the show's pruning concept.
Though they may be never shown in Loki, it's possible that the Spider-Men played by Garfield and Maguire are variants of Holland's Peter Parker in the same way that Richard E. Grant's God of Mischief and his three allies are variants of Loki. At some point in their lifetimes, the TVA may have sent agents to prune them and reset the timeline back to normal – and succeeded. If so, they could be alive somewhere in the same post-apocalyptic world glimpsed in Loki episode 4's post-credits scene, or one similar to it. The MCU's multiverse Spider-Man could be trapped there until Loki's ending, which sets them free again in the multiverse while also setting up a trio of Peter Parkers in Spider-Man: No Way Home against a gathering of escaped villain variants.
Key Release Dates
Black Widow (2021)Release date: Jul 09, 2021
Shang-Chi and the Legend of the Ten Rings (2021)Release date: Sep 03, 2021
Eternals (2021)Release date: Nov 05, 2021
Doctor Strange in the Multiverse of Madness (2022)Release date: May 06, 2022
Thor: Love and Thunder (2022)Release date: Jul 08, 2022
Black Panther: Wakanda Forever/Black Panther 2 (2022)Release date: Nov 11, 2022
The Marvels/Captain Marvel 2 (2023)Release date: Feb 17, 2023
Ant-Man and the Wasp: Quantumania (2023)Release date: Jul 28, 2023
Guardians of the Galaxy Vol. 3 (2023)Release date: May 05, 2023
Better Call Saul's Nacho Story Makes Breaking Bad's Cousins' Deaths Better
About The Author