Chloe Trautman has been a pillar of Siesta Key since its debut in 2017, but Chloe chose to take a step back from the series season four. Fans began to worry Chloe was not going to be as active in season four as she has in the past seasons when the star's absence from the cast's trip to Palm Island was called out. Despite speculation that Chloe was fired, the Siesta Key star clarified that she decided to take a break from the hit MTV reality series.
Over the seasons, Chloe has been accused of being a drama instigator. From Juliette tugging her hair to Amanda breaking her nose, Chloe has found herself in unfavorable moments that have given Siesta Key its reputation as an unpredictable and intense reality series comparable to The Hills. It appears Chloe has now grown exhausted after being involved in too much of the MTV show's dramatic moments. According to an Instagram post, Chloe intended to enter the fourth season of Siesta Key as a matured version of herself. In a post shared on November 23, 2020, Chloe explained how excited she was for fans to see the growth she has made. The inspirational Instagram post exhibited the effort Chloe put into improving herself as she told fans, "I hope I make you all proud."
Unfortunately, it appears Chloe was unable to maintain her positive mindset once cameras began rolling for season four. On January 21, Chloe made another Instagram post that was totally opposite from the one she made before filming began. Chloe's statement followed the theories she was booted off of the show like her former co-star Alex Kompothecras. In the subsequent post, Chloe shared she is continuing to put in the work to get to the place she wants to be, even if it takes making unpopular decisions others won't understand. Chloe has also taken to her Instagram stories to denounce the rumor she was fired from Siesta Key. Under a quote that justifies taking time to focus on one's self, Chloe wrote, "I can not stand to see these lies spread anymore. I was not fired."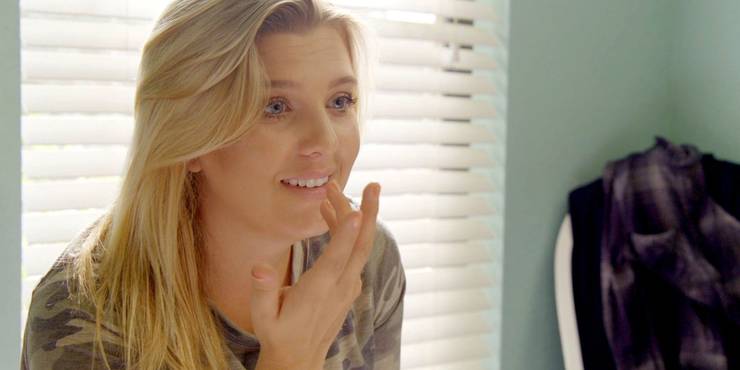 Chloe went on to explain she decided to take a step back from filming the fourth season of the MTV reality series because she found it harmful for her well-being. Chloe closed her statement proclaiming that she refuses to sacrifice her happiness for "fame and money." Although fans might not understand Chloe's choice to leave the series, reality television stars like The Real Housewives of Beverly Hills's Denise Richards often feel like quitting is the only option after intense seasons. While it appears Chloe's absence will only be temporary, the Siesta Key star shocked her co-stars with her decision to remove herself from the high-pressure environment. From friends like Madisson to consistent foes on the series like Juliette, all of the Siesta Key cast members expressed their admiration for Chloe sticking with her gut and taking care of herself.
Although fans might be confused by Chloe's decision to step back from the reality show she has dedicated so much of her career to, the star has no regrets. With the support of the cast, Chloe stands by her decision to focus on herself before the MTV series. Fans will have to wait and see how permanent Chloe's exit from Siesta Key will turn out to be.
Source: Instagram/Chloe Trautman
90 Day Fiancé: Anny & Robert's 7-Month-Old Baby Adriel Passes Away
About The Author